MSCI Apprenticeships Program
Invest in your future workforce, improve productivity, and reduce turn-over with a registered apprenticeship program
Apprenticeships are a well-established and effective approach to recruit and retain high quality employees. However, many companies struggle to know where to start or simply do not have the time to manage the development and maintenance of such a program. This means they are missing out on improved productivity, reduced turnover costs, increased employee retention, fostering a diverse and inclusive culture, and all the other benefits that employers gain when hiring apprentices. To better address the growing "skills gap" and enable companies to take advantage of the benefits of apprenticeships, MSCI has identified two strategic partners to support our members:  
To learn how each of these strategic partners is well qualified to work directly with member companies and facilitate the apprenticeship from start to finish, be sure to watch this recent webinar:
While multiple roles are well suited for apprenticeships, a 2021 survey of MSCI members identified "Industrial Maintenance Mechanic" as the top role that would benefit most from an apprenticeship. Consequently, the 2023 focus of the program will be Industrial Maintenance Mechanic, though others may be added later.

To establish a registered apprenticeship program, companies must be willing to support the following key ingredients:
As an added benefit, all companies that work with one of the strategic partners to hire apprentices will be eligible to join virtual quarterly meetings hosted by MSCI to exchange best practices and network with other HR professionals in industrial metals.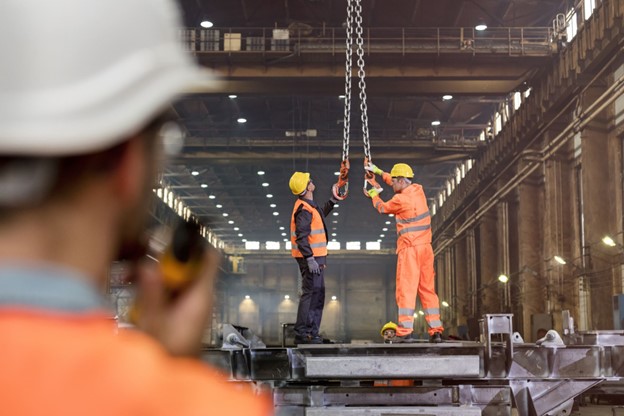 93% of apprentices retain employment after completion of a Registered Apprenticeship Program
Source: Department of Labor; https://www.apprenticeship.gov/
Frequently Asked Questions
Do I have to hire incumbent workers? If not, is recruiting assistance available?  
It is not required that apprentices come from your existing workforce; however, many companies elect to first offer these opportunities to incumbent workers. Recruiting assistance is available. 
What does the typical Related Technical Instruction (i.e., coursework) look like? 
The exact topics may vary depending on the strategic partner and specific job description but a sample of the federally accepted training matrix for a Registered Apprenticeship Program can be found here.  
When and where is Related Technical Instruction (i.e., coursework) completed? 
Harper College: Coursework is completed in the spring and fall at set times during the week. Classes must be attended in person and timing is released approximately two months prior to the start of the semester. Approximately 8-11 credit hours are completed during each semester in which an apprentice is enrolled.
TalentGro: Coursework is completed virtually in an on-demand, self-paced environment. While the monthly time commitment may vary, a minimum of 3-4 hours per month should be spent online to progress through the required instruction.

Is there a minimum (or maximum) number of apprentices I can hire?  
No, there is no minimum or maximum number of apprentices you must hire to be eligible for this partnership opportunity. 
What is the cost of the program? 
The cost will vary depending on which partner(s) you work with. Regional, State, and Federal grants are also commonly available and can offset costs associated with the program. Your strategic partner will discuss these options with you, where applicable. 
What is the length of the commitment? 
Harper College: Three-year commitment for the Industrial Maintenance Mechanic role.
TalentGro: Recommends a one-year commitment (with potential for renewal up to 3 or 4 years total for completion of the program)
Do I have to sign an agreement?  
Yes, the employer will be required to sign an agreement with either Harper College or TalentGro that outlines the expectations of both parties. Template agreements are available upon request. 
Are there any geographic limitations? 
Harper College: All course instruction must be attended in person at the Palatine, IL location. This may be prohibitive for companies that are not located within driving distance.
TalentGro: Instruction is available virtually, on-demand from any internet-connected device. However, registered apprenticeships are not available in Canada through this program at this time.
What formal recognition or credentials are earned by the apprentices? 
Harper College: Apprentices who complete the full program will obtain a federally recognized Registered Apprenticeship Certificate, an A.A.S. degree in Mechatronics, and three NIMS credentials.
TalentGro: Apprentices who complete the full program obtain a federally recognized Registered Apprenticeship Certificate.
To join the program or find out more, please fill out the information below and a staff member will follow up soon.