The MSCI Scholarship program has grown exponentially during the 10+ years since it began, expanding to include 32 chapters and provide over $4.5 million and help more than 2100 families (to date). The scholarship video highlighted a few past recipients and parents, but with so many wonderful accomplished young adults, each with a story, it is fitting to share more. Hope Xu received a scholarship from the California chapter, and she shares her experience in our most recent edition in this guest column.
Hope's Professor, Rebecca Burdine, Ph.D., at Princeton, describes Hope as a determined, creative, and goal-oriented student and development researcher. She crystallized her vision of becoming a doctor after experiencing the grief and helplessness associated with supporting a loved one through a major illness.
In her words: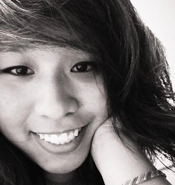 HOPE XU
"The MSCI scholarship has been an integral part of my education throughout my undergraduate years. Applying for and receiving assistance has come to symbolize a lasting relationship between my family, Kaiser Aluminum, and the institutions that comprise the MSCI community. This relationship is marked with profound loyalty, gratitude, and mutual respect. I deeply respect the organizations my father has served for so many years and their appreciation for my career goals.
"Receiving the MSCI scholarship has helped cover costs for housing and food during summer internships in clinical settings and research labs. Without the means provided by these extra funds, I would not have been able to qualify for research and shadowing opportunities that were crucial to building my experience and resume for medical school.
"I am currently a new medical student, starting my first year at Icahn School of Medicine at Mount Sinai. I am incredibly excited to be learning all the material and gaining the hands-on experience to become a doctor someday."
To learn more about the scholarship program available from your chapter, visit the website.