Succession Planning: Why Executive Education Can't Wait
The job of every leader is to make oneself obsolete. Succession planning is a continuous process of making sure your business can run without you for extended periods of time and, in the end, permanently because people in the organization are ready to step up. Many executives fail to do that, and even more don't understand it is a necessity.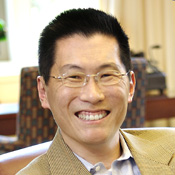 SAMUEL CHUN
But what do you stand to lose if you put off investing in the future of your organization? We've seen many companies, particularly smaller ones, in which the senior executives, often owners, have few exit options as they approach retirement. This is just one peril of not developing your people, and it sneaks up on a lot of leaders who are consumed by the busy-ness of the day-to-day.
Another pitfall is the "wheels are coming off" as the company is in motion because its people are not prepared to take on additional required levels of responsibility.
Implementing succession is complex and dependent on various aspects of the organization. There isn't one recipe or procedure, but no matter the size of the company executive education provides an essential intellectual backbone for seamless succession by developing the leadership abilities of senior management.
"We've seen many companies, particularly smaller ones, in which the senior executives, often owners, have few exit options as they approach retirement."
This type of development does two things. First, and most obvious, it shores up gaps in functional areas like finance, strategy and operations, and helps executives apply the things they learn directly to their jobs. Secondly, it pushes leaders to rise above their day-to-day tasks and see the bigger picture of what they and the organization are trying to achieve. In short, it enables leaders to be more strategic.
Many continuing education courses are about developing basic skills, which also has its place. But executive education, at institutions like Washington University's Olin Business School, focuses on the importance of the classic functional areas, like finance and strategy, as they apply to the leadership of a firm. For example, you can take a continuing education accounting course to learn how to interpret and build various financial statements, but in executive education, we'd take those basics and ask: "How do you manage and grow the value of your company?"
Succession planning is like retirement planning. It's best to start as early as you can, but it's never too late to start. My father (a traditional Asian parent) had this proverb from the homeland: "Starting is half the work." The downside of the saying is that getting started is never easy — while putting it off until "a better time" is too easy. But once you get started, half the work is done.
---
Samuel Chun is Assistant Dean of Executive Programs and Senior Lecturer of Management Practice at the Olin Business School, Washington University in St. Louis.
Learn more about MSCI's Executive Education opportunities.
Learn more about Strategic Metals Management, MSCI's metals-specific executive education program at Washington University's Olin Business School, here.