General Information
MSCI TUBULAR PRODUCTS DIVISION CONFERENCE
The Scottsdale Resort at McCormick Ranch, Scottsdale, AZ
January 15-16, 2019
Conference Registration
Registration Pricing
Delegates
Register on or before November 26th: $1,695 – Super Early Bird!
Register on or before December 14th: $1,995
Register after December 14th: $2,195
Bring a Protegé*
Seasoned professionals can bring an emerging professional with seven or fewer years of industry experience for just $795. To register an emerging professional, please contact Briana Dee at (847) 485-3021.
Your registration fee covers lunch on Tuesday, refreshments, Tuesday evening reception and dinner, breakfast on Wednesday morning, refreshments, and Wednesday evening reception and dinner. You will also receive a link to receive presentations from the meeting – an invaluable resource.
What to Wear
During the day, business/resort casual sportswear is appropriate attire for our business sessions. This includes khaki slacks, polo-style shirts, or sweaters for the gentlemen; slacks, skirts, polo-style shirts, blouses, or sweaters for the ladies. Remember meeting room temperatures and personal comfort zones vary widely. It is recommended that you bring a sweater or jacket to the sessions. The Tuesday and Wednesday evening receptions and dinner will be held outdoors; weather permitting. It calls for casual and comfortable clothing; jackets are recommended. While planning your wardrobe, please remember that Scottsdale's average high and low temperatures in mid-January are 67° high and 41° low.
Affiliate Member and First-Time Attendee Reception
Tuesday, January 15, 2019 – 5:00 pm
Are you an MSCI Affiliate Member? Is this your first Tubular Conference or first MSCI event? The Tubular Products Division Council and the MSCI staff welcome you to the Tubular Conference 2019! Please join us for an early start and meet council members and staff prior to our Tuesday evening reception and dinner. Details to follow.
Questions or Assistance
For questions or assistance, contact:
Rose Manfredini
Vice President, Membership & Events
(847) 485-3008 – rmanfredini@msci.org
Briana Dee
Senior Membership & Events Coordinator
(847) 485-3021– bdee@msci.org
Schedule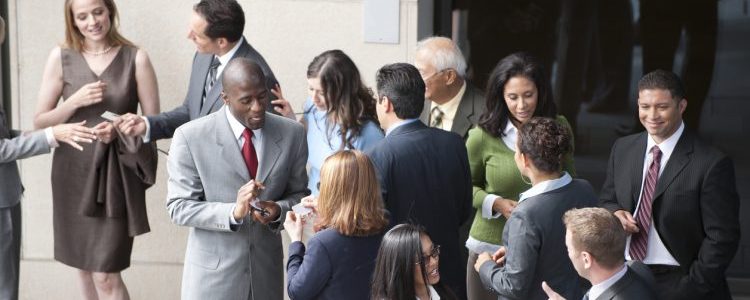 Tuesday, January 15
11:30 – 12:30 pm
Lunch
12:30 – 1:30 pm
Pulse on the Industry
Barry Zekelman, the leader of the largest independent steel and pipe manufacturer in North America is always insightful and provocative and never one to shy away from the tough topics facing our industry. You will not want to miss hearing his perspectives on the tubular industry.
Barry M. Zekelman, executive chairman & chief executive officer, Zekelman Industries
1:30 – 2:00 pm
Refreshment Break
2:00 – 3:00 pm
The Perfect Storm – Transportation Strategies to Mitigate the Driver Shortage and Carrier Capacity Constraints
Trucking and transportation is a serious concern for our industry. Welling will share his expertise on the reality of driverless trucks, new regulations, increased costs that will affect your business and the continued hiring shortages.
Roger Welling, vice president, Ryder Integrated Logistics
MSCI – Exclusive Data, Forecasts & Executive Education
Learn the latest information about MSCI's Metals Activity Reports and the new Momentum Monitors. You will also learn why Strategic Metals Management and the Battle Tested Leadership for Metals Executives program at West Point, NY help create high performing metals industry companies.
Chris Marti, vice president, Data Analytics & Executive Education, MSCI
3:00 – 3:30 pm
Refreshment Break
3:30 – 4:30 pm
Leading Through Change
Jimmy Gagliano, a graduate of the United States Military Academy at West Point and a former senior official within the FBI, will share his personal experiences and leadership principles. He will discuss how you lead through change, think strategically in a modern landscape, and effectively communicate.
James A. Gagliano, FBI Special Agent (Ret), USMA 1987, Thayer Leader Development Group faculty
5:00 – 6:00 pm
Affiliate & First-Time Attendee Reception
6:00 – 7:00 pm
Reception
7:00 – 9:00 pm
Dinner
Wednesday, January 16
7:15 – 8:00 am
Breakfast
8:00 – 9:30 am
Economic Outlook:  Macro Analysis
Economic uncertainty and volatility remain challenging for business leaders. What will be the health and vibrancy of the North American economy within the next five years?  How will tariffs, tax laws, and capital expenditures affect my company? Dr. Beaulieu will provide a macro and micro economic outlook and forecasts for important key markets for the metals industry.
Alan Beaulieu, Ph.D., president, ITR Economics
9:30 – 10:00 am
Refreshment Break
10:00 – 10:30 am
Industry Talent:  Cultivating the Queue
Dr. McNeeley will share his perspectives on the metals industry's challenges in recruiting, training and retaining top talent.
Donald R. McNeeley, Ph.D., president & CEO, Chicago Tube & Iron Company
10:30 – 11:15 am
NEW!  Texas A&M Student Panel
What's important to today's college graduates when making career decisions? How can the metals industry attract and retain these most talented graduates? Hear answers to these questions and more from the actual experts, students from the renowned Texas A&M Industrial Distribution program.
Moderator:
Donald R. McNeeley, Ph.D., clinical professor of Engineering, Northwestern University
12:30 pm
Golf Tournament – Shotgun start
Buses depart from the front lobby at 11:15 am. Lunch buffet for golfers will be served beginning at 11:30 am.
6:30 – 8:30 pm
Reception & Dinner
Optional Tour
1:00 – 5:00 pm
TomKar Excursion
Hotel & Travel
Hotel Information
About The Scottsdale Resort at McCormick Ranch
Nestled between the dramatic beauty of the pristine Sonoran Desert and the burgeoning shopping, restaurant, gallery and club scene of Scottsdale and nearby Phoenix, the resort was designed for anyone desiring hotels with a tranquil ambiance beneficial to conducting business. The Scottsdale Resort at McCormick Ranch reopened in 2015, after completing a massive $10 million renovation that transformed the resort and revitalized its amenities.
The Scottsdale Resort at McCormick Ranch
7700 E. McCormick Parkway
Scottsdale, AZ  85258
Phone: 480-991-9000
Reservations: 800-540-0727
Website: https://www.destinationhotels.com/scottsdale-resort
Online reservations can be made here.
When calling, please mention MSCI to receive the negotiated rate.
Room rates (run of house – single/double occupancy): $229.00 plus tax and $15.00 discounted resort fee
Cut-off date:  Friday, December 14, 2018
Transportation Information
The Scottsdale Resort at McCormick Ranch is located 30 minutes from Phoenix Sky Harbor International Airport. Taxi service is approximately $49.00. Directions
Transportation Inc. is the preferred company for group transportation needs. Please call Don Desmond at 480-820-0230.
For individual sedan service transportation, contact ExecuCar at 800-410-4444.  Cost ranges from $51.25 curbside pick-up or $77.25 for meet and greet pick-up.  Advance reservation is required.
Super Shuttle Shared Ride van is $21 per person.  Super Shuttle makes up to 3 stops per trip.
There is no charge for valet and self-parking.

National Car Rental and Enterprise Rent-A-Car
We are proud to announce that National Car Rental and Enterprise Rent-A-Car along with its subsidiary Enterprise Fleet Management are MSCI member companies!
MSCI is supporting its new member by suggesting that you also support Enterprise and/or National when renting a car during MSCI conferences. MSCI has negotiated discounted rates for your benefit. For faster service and reward options please enroll into Emerald Club. Emerald Club members are recognized at both National and Enterprise so please reference your Emerald Club number and Account Number XZ15W61 when reserving at both National and Enterprise. Counter bypass is available through National Car Rental. Reservations with Enterprise and National can be made by phone or online at http://www.enterprise.com/car_rental/deeplinkmap.do?bid=028&refId=MSCIW61
Golf
McCormick Ranch Golf Club
Wednesday, January 15, 12:30 pm shotgun start
An oasis in the desert, the Palm Course offers panoramic mountain vistas beyond vast, sparkling lakes. Course Designer Desmond Muirhead created a classic in 1972. Water comes into play on 10 holes, and signature hole number 9 has been featured in Golf Illustrated's Top 18 Water Holes of America. The Palm Course has been a destination on the Canadian Tour, previously hosting the Scottsdale Swing.
Fee: $170.00 per person, inclusive of tournament and greens fees, golf cart and lunch.
Taylor-Made clubs are available to rent for $50.00 and are charged to your room portfolio.
Golf pairings will be created by selected members of the Tubular Council.
Tours & Activities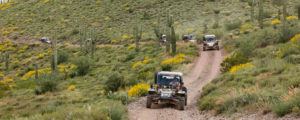 TomKar Excursion
Wednesday, January 16, 2019 1:00 – 5:15 pm
$235.00 pp
This exciting excursion takes you deep into the Sonoran Desert on a one-of-a-kind TOMKAR, a highly capable, military grade, off-roading machine originally designed for Israeli Defense Forces. Led by a world class adventure guide, with extensive knowledge of the Arizona desert, you'll actually be able to drive the TomKar down the trails of this backcountry area. You'll also learn about the ancient culture that used to call the reservation home, as well as the variety of desert plants and wildlife native to the Southwest. Cruising through the rugged terrain of the majestic mountains, you'll come upon scenic views that showcase the mighty Saguaro cactus amidst the winding canyons—keep an eye out, you may even spot a coyote, wild burros or a herd of javalinas! Explore trails that few have seen and enjoy the view down at the Verde River (time and weather permitting) an old stage coach trail or 1,000 year old Hohokam Indian areas, nestled deep in the wilderness. This is the ultimate off-road adventure! Please wear sturdy walking shoes, a visor or hat and sunscreen recommended.
Sponsorships
Don't miss the opportunity to generate new leads and raise positive awareness of your company. Be a 2019 Tubular Product Division Conference sponsor and build on your relationships within the metals supply chain.
There are a number of outstanding sponsorship opportunities. For more information and to secure your sponsorship, speak with Monique Kaiserauer at 847-485-3004.
Deadline to submit artwork is Friday, December 21, 2018. Limit one sponsor per event unless otherwise noted.
*Complimentary registrations are valued at $1,695
**Limit 2 sponsors
$7,500 Level
$7,500 Level includes one complimentary registration*, signage, listing in the conference app, and display of literature. Meal sponsorships also include a reserved table, and the golf sponsorship includes custom flags. Choose from:
Tuesday Dinner January 15
Wednesday Dinner January 16
Golf Tournament January 16
Room Keycards provided upon check-in
Bottled Water provided throughout the conference
$5,000 Level
$5,000 Level includes signage, listing in the conference app, and display of literature. Choose from:
Opening Lunch January 15
Breakfast January 16
Room Drop of company literature or takeaway item January 15
Charging Station
General Session WiFi
Bound Notebooks provided upon registration
$3,500 Level
$3,500 Level includes signage, listing in the conference program and app, and display of literature. The refreshment break and reception sponsorships also include custom napkins. Choose from:
Refreshment Break January 15 or 16
Tuesday Reception January 15
Mints provided throughout the conference
Speakers
Dr. Alan Beaulieu, Ph.D., president, Institute for Trend Research, ITR Economics
One of the country's most informed economists, Dr. Alan Beaulieu is President and a principal of ITR Economics. Since 1990, he has provided in-depth economic consulting and presentations across North America, Europe, and Asia.
Alan has coauthored, with Brian Beaulieu, the books "Make Your Move," "Prosperity in the Age of Decline," and "But I Want It!" He has also penned numerous articles and makes up to 90 appearances a year.
Alan has a doctorate from Louisiana Baptist University.
James Gagliano, FBI Special Agent (Ret), USMA 1987, Thayer Leader Development Group faculty
Jimmy Gagliano spent 25 years as an investigator, SWAT Team Leader, member of the FBI's elite Hostage Rescue Team (HRT), Undercover Agent, Task Force Commander and Legal Attaché (Diplomat). He is a recipient of the FBI's second highest award for valor, the Medal for Bravery.
Jimmy is currently on faculty at TLDG (Thayer Leader Development Group) at West Point.
He has an MPS, Homeland Security and Criminal Justice Leadership, St. John's University, Queens, NY and a BS, Military History, United States Military Academy, West Point, NY.
Jimmy is a member of both the Federal Law Enforcement Officers Association and the FBI Agents Association.
Donald R. McNeeley, Ph.D., president & CEO, Chicago Tube & Iron Company
Donald McNeeley is the President and Chief Executive Officer of Chicago Tube and Iron Company, headquartered in Chicago with ten subsidiaries.  Donald is on the Board of Directors at Olympic Steel since the merger agreement of both companies in 2011.  He is the past chairman of MSCI.
Dr. McNeeley holds a clinical professorship at Northwestern University in the McCormick School of Engineering and Applied Mathematics.
Dr. McNeeley writes a quarterly column in the trade press titled The McNeeley View where he addresses economic, social trends, and the political landscape affecting our industry, and is also featured in industry blogs.
He is a graduate of the Harvard Business School, George Williams College, University of Wisconsin and Benedictine University.  Donald McNeeley holds a BA in Business, MBA, a Ph.D. in Economics, and a M.S. in Management and Organizational Behavior.  His academic degrees were with honors.
Roger Welling, vice president, Ryder Integrated Logistics
Roger Welling is Vice President of Sales for Ryder Integrated Logistics and has over 30 years of transportation and logistics experience, recently rejoining Ryder after a 15 year hiatus.  He began his career with Ryder in 1986 and was promoted into various sales management and national account positions before leaving to pursue other opportunities. Roger Welling's other roles include serving as CEO of PTG Logistics in Mason, OH, Vice President of Operations for Penske Logistics, and Senior Vice President of Leasing Operations at NationaLease.
Barry M. Zekelman, executive chairman & chief executive officer, Zekelman Industries
Zekelman is responsible for all aspects of business at Zekelman Industries. He started out at Atlas Tube and assumed ownership, along with his brothers, with his father's sudden passing in 1986. In 2006 Atlas became part of the company now known as Zekelman Industries, with Barry Zekelman as chief operating officer (COO) of the corporation. He became CEO and president in 2008. In 2010 he became executive chairman and returned to the role of CEO in 2013.
Zekelman was born and raised in Windsor, ON. He received his early education in Windsor and later attended York University in Toronto, ON.
Policies
A full refund will be issued for cancellations received in writing by MSCI by 5:00 pm Friday, December 14, 2018; cancellations received in writing by MSCI by 5:00 pm before Friday, December 21, 2018, will receive a refund of 50% of registration fees paid. No shows and cancellations received after that time will not be eligible for refunds. Substitutions may be made at any time. Written cancellations or substitutions will be accepted by the MSCI Member Services Department.
Activity registration deadline is Friday, December 14. No refunds on cancelled activities or golf will be issued after this date as we are obligated to provide guarantees to our vendors.
*Bring a Protegé
Seasoned  professionals can bring an emerging professional with 7 or fewer years of industry experience for just $795. To register an emerging professional and for more details call Briana Dee at 847-485-3021.
MSCI Antitrust Policy
MSCI conferences strictly comply with all U.S. antitrust laws. As a conference attendee and/or presenter, we ask that you review and adhere to the MSCI Antitrust Policy.
Content Policy
The content (including, but not limited to, slides, charts, video-clips, etc. ) presented at MSCI conferences is proprietary and presented solely for the benefit of conference attendees. The conference content should not be disseminated or re-transmitted in any way (e.g. electronically, via audio tape, etc.) to the public or third parties.
Entertainment Policy
Entertainment and/or company meetings should never be scheduled at the same time as official MSCI business or a social event. This includes breakfast sessions, business sessions, and evening group functions. MSCI recommends that company entertainment be planned prior to the opening or following the conclusion of the Tubular Products Division Conference.
Press and Sponsorship Policies
This event is closed to the press. Only event sponsors may distribute products or promotional materials at MSCI venues.  Please contact Monique Kaiserauer at (847) 485-3004 if you are interested in becoming a sponsor.
Registrant/Participant Image and Voice Agreement
Registration for attendance and/or participation at MSCI Conferences and other associated activities constitutes an agreement by the registrant to permit MSCI's to use and distribute (both now and in the future) the registrant or participant's image or voice in photographs, videotapes, electronic reproductions, audiotapes or other digital or electronic recordings of such event and activities.
Spouse/Guest Participation
Spouse and guests who accompany our delegates to Arizona are encouraged to attend our Wednesday evening dinner. A spouse/guest dinner ticket for the Wednesday reception and dinner is $175. No children please. Your spouse or guest may also pay to participate in the optional activities noted in the schedule. The golf tournament is for delegate members only. To purchase a dinner or a tour ticket for your spouse/guest, please call Briana Dee at (847) 485-3021.