2020 Carbon Conference
Feb. 26-27 | Hyatt Regency Grand Cypress | Orlando, FL
ATTENDEE LIST
General Information
MSCI Carbon Conference
Hyatt Regency Grand Cypress
Orlando, FL
Conference Registration
Registration Pricing
Delegates
Register extra early on or before December 16, 2019: $1,695 – Super Early Bird!
Register on or before January 17th: $1,995
Register after January 17th: $2,195
Bring a Protegé*
Seasoned professionals can bring an emerging professional with seven or fewer years of industry experience for just $795. To register an emerging professional, please contact Briana Dee at (847) 485-3021.
Your registration fee covers lunch on Wednesday, refreshments, Wednesday evening reception and dinner, breakfast on Thursday morning and refreshments.
What to Wear
During the day, business/resort casual sportswear is appropriate attire for our business sessions. This includes khaki slacks, polo-style shirts, or sweaters for the gentlemen; slacks, skirts, polo-style shirts, blouses, or sweaters for the ladies. Remember meeting room temperatures and personal comfort zones vary widely. It is recommended that you bring a sweater or jacket to the sessions. The Wednesday evening reception and dinner will be held outdoors; weather permitting. It calls for casual and comfortable clothing; jackets are recommended. While planning your wardrobe, please remember that Orlando's average high and low temperatures in late February are 75° high and 55° low.
Affiliate Member and First-Time Attendee Reception
Wednesday, February 26, 2020 – 5:30 pm
Are you an MSCI Affiliate Member? Is this your first Carbon Conference or first MSCI event? The Bar Products, Flat Rolled and Plates & Shapes Councils and the MSCI staff welcome you to the Carbon Conference 2020! Please join us for an early start and meet council members and staff prior to our Wednesday evening reception and dinner. Details to follow.
Questions or Assistance
For questions or assistance, contact:
Rose Manfredini
Vice President, Membership & Events
(847) 485-3008 – rmanfredini@msci.org
Briana Dee
Senior Membership and Events Coordinator
(847) 485-3021 – bdee@msci.org
Schedule
Wednesday, February 26
9:00 – 11:00 am  
Carbon Council Meetings (closed to Council members)
Bar Division Council
Flat Rolled Council
Plates & Shapes Council
10:00 am – 6:00 pm
Registration
11:30 am – 12:15 pm
Lunch
12:15 – 1:30 pm
The Economic Outlook:  Indicators, Forecasts and Your Business
Get the inside  analysis  of  the  current  performance  of  both  the U.S. economy  and  the  manufacturing  sector  as  it  relates  to  monetary policy and the role  of  the  Federal  Reserve  Bank.  Strauss will also provide a macro economic outlook for important key end markets for the industry.
William A. Strauss, Senior Economist & Economic Advisor, Federal Reserve Bank of Chicago
1:30 – 2:00 pm
Refreshment Break
2:00 – 3:00 pm
New Flat Rolled Capacity – It's Complicated
Much has been written and discussed about the new flat rolled capacity being added over the next couple of years.  Paul will deliver a critical analysis of the situation by addressing supply & demand, capacity utilization, industry consolidation, technological innovation, and new demands on the scrap market.
Paul Lowrey, President, Steel Research Associates LLC
3:00 – 3:45 pm
Commodities Price Risk Management – Protecting Your Business from Global Volatility
Efken will explain how financial risk management can insulate your bottom line from external factors that are beyond your control.
Jon Efken, Director, Bank of America Merrill Lynch
3:45 – 4:00 pm
Refreshment Break
4:00 – 5:00 pm
Tariffs and Trade:  the Good, the Bad and the Ugly – Point Counterpoint
Our tariffs and trade experts will engage in a lively discussion while they access the pros and cons of the tariffs.
Scott N. Paul, President, Alliance for American Manufacturing
Edward Youdell, President and CEO, Fabricators & Manufacturers Assn., Int'l
5:30 – 6:00 pm
Affiliate & First-Time Attendee Reception
6:00 – 7:00 pm
Receptions by Product Group

Bar Products
Flat Rolled
Plates & Shapes
7:00 – 9:00 pm
Dinner
Tastings by Winter Park Distillery:  Vodka, Rums, & Whiskeys

Thursday, February 27
7:00 – 11:30 am
Registration Desk Open
8:00 – 8:30 am
Breakfast
8:30 – 9:30 am
2020 Political Outlook
Chris will deliver a succinct overview of our current political climate and a deep dive into issues that matter, including analyzing races, breaking down what's happening on Capitol Hill, taking apart legislative battles, and offering a bird's eye view of what's to come in politics.
Chris Stirewalt, Politics Editor at Fox News, Co-host "I'll Tell You What" with Dana Perino
9:30 – 10:00 am
Refreshment Break
10:00 – 10:45 am
The Realities of Offshoring
Rust will report the results of Keybridge Research's study to determine the nature and effects of the offshoring of the U.S. manufacturing base on service center shipments.
Elizabeth Rust, Senior Economist, Keybridge Research
10:45 – 11:15 am 
AI:  Transforming the Steel Industry
As Artificial Intelligence and machine learning becomes more accessible it is important to understand the issues that companies will face as they contemplate using AI.   Alpert will provide a real-world narrative about how Noodle approaches AI. How is AI adding value to businesses? How do you prepare for leveraging AI? How do you evaluate the decision to implement AI?
Jeffrey Alpert, Application Leader, Noodle.ai
OPTIONAL ACTIVITIES
12:30 – 5:30 pm 
Golf Tournament – Shotgun start
Buses depart for golf at 11:15. Lunch at the golf course at 11:30 am
1:45 – 4:45 pm
Winter Park Distillery & Bear Peacock Brewery Brewstillery Tour
Hotel & Travel

About The Hyatt Regency Grand Cypress
Perched on the edge of Walt Disney World just off of I-4, the Hyatt Regency Grand Cypress has a great atmosphere and was ranked #1 Condé Nast Traveler's 2019 Reader's Choice Awards for Orlando Resorts.  The resort sits on 1,500 lush acres with a private lake, tennis courts, and a unique lagoon-style pool. Tee off at the Jack Nicklaus Signature golf course or unwind at the spa.
Hyatt Regency Grand Cypress
One Grand Cypress Blvd
Orlando, FL
Phone: (407) 239-1234
Website:  https://www.hyatt.com/en-US/hotel/florida/hyatt-regency-grand-cypress/vista
Online reservations may be made here. When calling, please mention MSCI to receive the negotiated rate.
Room rate (run of house – single/double occupancy): $245.00 plus tax and a $5.00 discounted resort fee.
Cut-off date: Friday, January 17, 2020
Please note: It is recommended that you make your hotel accommodations early to ascertain availability. MSCI cannot guarantee availability or the room rate after Friday, January 17, 2020 or when the MSCI room block is filled— whichever occurs first.
All reservation requests must be accompanied by a first night room deposit, or guaranteed with a major credit card. Hotel room deposits will be refunded if cancellations are made at least 48 hours prior to scheduled arrival time.
Hotel check-in time is 4:00 pm and check-out time is 11:00 am.  While the hotel will attempt to accommodate early check-in and late departures, it cannot be guaranteed depending upon hotel occupancy.
Transportation Information
The Hyatt Regency Grand Cypress is located 17 miles or 25 minutes from the Orlando International Airport.
National Car Rental and Enterprise Rent-A-Car
We are proud to announce that National Car Rental and Enterprise Rent-A-Car along with its subsidiary Enterprise Fleet Management are MSCI member companies!
MSCI is supporting its new member by suggesting that you also support Enterprise and/or National when renting a car during MSCI conferences. MSCI has negotiated discounted rates for your benefit. For faster service and reward options please enroll into Emerald Club. Emerald Club members are recognized at both National and Enterprise so please reference your Emerald Club number and Account Number XZ15W61 when reserving at both National and Enterprise. Counter bypass is available through National Car Rental. Reservations with Enterprise and National can be made by phone or online here.
MEARS Transportation is the preferred company for town car service. Please call 407-423-5566 for advanced reservations or online here.  The approximate cost is $82 one way for up to four people.
Taxi service is available at the lower baggage claim area and the fare is approximately $50.
MEARS shared shuttle service is also available in the lower baggage claim area and the fare is approximately $24 one way per person. To make reservations from the hotel to the airport, please call 407-423-5566.
Valet parking is available at $35 overnight; self-parking is available at $25.
Golf

Grand Cypress Orlando Golf Club – New Course
Thursday, February 27, 12:30 pm shotgun start
$255.00 per person, inclusive of transportation to the course, greens fees and taxes, golf cart, range balls, tournament preparation and lunch.
Grand Cypress Golf Club offers 45 holes of Jack Nicklaus Signature-designed golf. A truly diverse selection of Orlando golf, The 27-hole North/South/East Course provides the ultimate test of accuracy while the 18-hole New Course provides a Scottish links masterpiece.
Ping G clubs are available to rent for $50.00, plus tax, and are charged to your room portfolio.
Should you wish to arrange individual tee times, please contact the golf shop directly at (407) 239-1909.
Golf pairing requests will be taken until Monday, February 17, 2020. Please email confirmed foursomes to Rose Manfredini. After that time, we will be unable to accommodate special requests.
Tours & Activities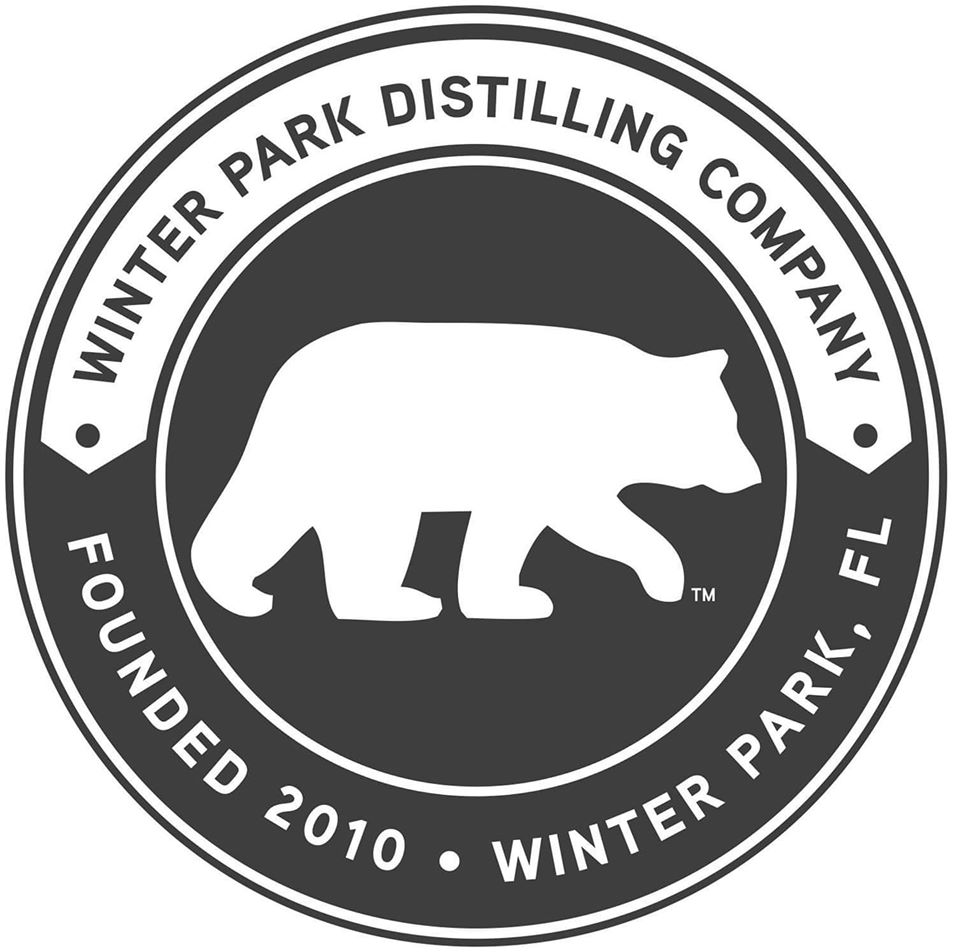 Winter Park Brewstillery Tour
Thursday, February 27, 2020 2:00 – 4:30 pm
$70.00 pp
The Winter Park Distilling Company was founded in 2010 by Paul Twyford and Andrew Asher. Both hometown boys, raised in Winter Park, they were later joined by Andrew's wife, Francesca, a transplant from Palm Beach County. Starting with just a handmade 50-gallon still and a few old recipes for whiskey, they established the Winter Park Distilling Company as the first and finest craft distillery in Orange County, Florida.
The 90 minute tour is of the only brewstillery in Florida.  We have combined our brewery (Bear & Peacock) with our distillery (Winter Park Distilling Company) to form The Brewstillery.  The tour consists of a sampling of 4 craft beers made in-house as well as a craft spirits tasting of our Genius Vodka, 2 Dog Island Rums and 2 Bear Gully single barrel bourbons, which are all also made in-house.  A brief history is given about our company and then we explain the micro brew process as well as the distillation process for the spirits.  Be ready to have fun and taste award-winning local beers and spirits and experience our one of a kind facility.
Please enjoy lunch on your own before the tour.
Sponsorships
Don't miss the opportunity to generate new leads and raise positive awareness of your company. Be a 2020 Carbon Conference sponsor and build on your relationships within the metals supply chain. There are a number of outstanding outstanding opportunities. For more information and to secure your sponsorship, speak with Monique Combs at (847) 485-3004.
Deadline to submit artwork is Friday, January 17, 2020. Limit one sponsor per event unless otherwise noted.
*Complimentary registrations are valued at $1,695
$7, 500 Level
$7,500 Level includes one complimentary registration*, signage, listing on the conference website and app, and display of literature in the registration foyer. Meal sponsorships also include a reserved table. Choose from:
Lunch February 26

Sold!

Sponsored by Commercial Metals Company



Dinner February 26 

Sold!

Sponsored by Mitsubishi Laser 



Breakfast February 27
Room Drop of company literature or takeaway item February 26
MSCI Carbon Conference App Sold! Sponsored by Reliance Steel & Aluminum Co.
Room Keycards provided upon check-in
Bound Notebooks provided upon registration
Water Bottles provided upon registration Sold! Sponsored by Delta Steel Technologies
$5, 000 Level
$5,000 Level includes signage, listing on the conference website and app, and display of literature in the registration foyer. Choose from:
General Session WiFi Sold! Sponsored by Enmark Systems, Inc.
Tins of Mints provided throughout the conference Sold! Sponsored by Taubensee Steel & Wire Co.
Custom Charging Station for phones and tablets
$3,500 Level
$3,500 Level includes napkins with logo, signage, listing on the conference website and app, and display of literature in the registration foyer.
Product Division Reception February 26

Flat Rolled Sold! Sponsored by Steel Dynamics, Inc.
Bar Sold! Sponsored by Nelsen Steel Company
Plates and Shapes Sold! Sponsored by SSAB Americas

Refreshment Break

February 26 Sold! Sponsored by Red Bud Industries
February 27 Sold! Sponsored by The Bradbury Group
$1,000 Level
$1,000 Level includes signage at two tee boxes and listing on the conference website and app.
Speakers
Jeffrey Alpert, Application Leader, Noodle.ai
Jeff Alpert has been a Director within the Enterprise Services group at Noodle.ai since 2018. With a background in mechanical engineering and business consulting, he's worked for 15 years across 4 continents, providing value to customers with a focus on supply chain and manufacturing improvement. Jeff joined Noodle to help businesses understand the emerging intersection of advanced analytics and business processes. He enjoys the challenge of applying cutting edge AI techniques to longstanding business issues.
Jon Efken, Director, Bank of America Merrill Lynch
Jon Efken currently serves as a Director in Bank of America Merrill Lynch's Global Commodities Group.  In this position, Jon is tasked with growing the commodities franchise by delivering commodities risk management solutions across the client spectrum, but primarily to the middle market.
During his over 31 years with Bank of America Merrill Lynch, Jon has been both a trader and marketer. His core responsibility has always been to serve clients by aiding them in the financial risk management of their foreign exchange, interest rates, energy, metals, and other exposures.
Jon joined the Bank in 1988 as one of four select participants in the Professional Development Management Training Program at Centerre Bank.  After Boatmen's Bank acquired Centerre in 1988, Jon joined the foreign exchange desk where he spent the next six years as an FX trader managing risk on behalf of the Bank and quoting prices to a broad spectrum of counterparties. In 1995, he moved to the marketing side of the business where he provided FX risk management to a wide range of customers including other banks, Fortune 500 companies, fund managers, global custodians, and the Federal Reserve Bank of New York.  In 1996, NationsBank acquired Boatmen's and Jon added interest rate risk management to his repertoire marketing FX and interest rate risk management services to primarily middle market clients of diverse size and levels of sophistication.  NationsBank acquired BankAmerica in 1998 forming Bank of America.  Shortly thereafter, Jon began marketing energy risk management solutions to consumers, distributors, and producers of various energy forms.  In 2006, he added metals capabilities to his skill set. In 2009, the global commodities efforts of Bank of America and Merrill Lynch were merged as Merrill Lynch Commodities, Inc.
A native of St. Louis, Jon holds a BSBA from St. Louis University and an MBA from Washington University.
Paul Lowrey, President, Steel Research Associates, LLC
Paul Lowrey is the President and Founder of Steel Research Associates, LLC.  This year marks his 25th year in the steel industry.  Paul specializes in customized market studies and consulting services to steel producers, service centers, and end-users.  Prior to steel, Paul worked in the energy industry for 10 years.  In addition to his consulting work, Paul is a guest speaker at industry conferences and writes articles for industry trade publications.  Paul holds a BA from Grove City College near Pittsburgh and an MBA from Northeastern University in Boston.
Scott N. Paul, President, Alliance for American Manufacturing
Scott N. Paul is President of the Alliance for American Manufacturing (AAM), a partnership established in 2007 by some of America's leading manufacturers and the United Steelworkers union. Scott and AAM have worked to make American manufacturing and "Made in America" top-of-mind concerns for voters and our national leaders through effective advocacy, policy development, and data-driven research.
Scott is a sought-after expert on trade and manufacturing matters, testifying before numerous congressional committees and penning op-eds for The New York Times and other leading publications. He authored a chapter in the 2013 book ​ReMaking America and has written extensively about Alexander Hamilton's role in forming U.S. national economic policy. Scott also hosts the Manufacturing Report podcast.
Scott currently serves as the Board Chair of the National Skills Coalition and on the Board of Visitors of the Political Science Department at the Pennsylvania State University. He sits on the Leadership Council of the Alliance for Manufacturing Foresight.
Scott earned a B.A. in Foreign Service and International Politics from Penn State and an M.A. with honors in Security Studies from Georgetown University's School of Foreign Service.
Elizabeth Rust, Senior Economist, Keybridge Research
Elizabeth Rust is a Senior Economist at Keybridge, where she focuses on macroeconomic analysis and forecasting, economic policy analysis, and economic modeling. Prior to joining Keybridge, she worked at The Conference Board's Europe office and the Bologna Institute for Policy Research as a researcher in international and European political economy, as well as the Club de Madrid, a development NGO.
Elizabeth holds a Master's degree in International Economics and European Studies from Johns Hopkins University (SAIS) and a Bachelor's degree, magna cum laude, from Cornell University.
Chris Stirewalt, Politics Editor, Fox News
Chris Stirewalt is the politics editor for the Fox News Channel and one of the liveliest commentators covering politics today. Working in FNC's Washington bureau since 2010, Stirewalt helps coordinate political coverage across Fox platforms, contributing articles, video segments, an extremely-popular newsletter, a weekly podcast with co-host Dana Perino, and regular appearances on Fox's most popular programs to the network's lineup. Stirewalt's daily newsletter, Fox News Halftime Report, boasts nearly 200,000 subscribers, and his podcast I'll Tell You What was so successful that it was spun off into a television show of the same name leading up to the 2016 election, an industry first.
Stirewalt will share candid and witty insights on the current political climate and the latest happenings on Capitol Hill and in the White House, as well as a breakdown of how our political party system reached its current state of polarization and what he sees coming down the pike in Washington and across the nation.
Stirewalt makes daily appearances on multiple Fox network programs, including America's Newsroom, Outnumbered, Special Report with Bret Baier, and Fox News Sunday with Chris Wallace. He is also a part of the Fox News Decision Desk team, where he has called races on election nights over the past three electoral cycles,and hosts the feature video series Power Play on FoxNews.com. He is also the author of the book Every Man a King: A Short Colorful History of American Populists.
Prior to joining FNC, Stirewalt served as political editor for The Washington Examiner where he wrote a twice-weekly column and led political coverage for the newspaper. He also served as politics editor at the Charleston Daily Mail and West Virginia Media. Stirewalt began his career at the Wheeling Intelligencer in West Virginia. He is a graduate of Hampden-Sydney College in Virginia.
William A. Strauss, Senior Economist and Economic Advisor, Federal Reserve Bank of Chicago
William A. Strauss is a senior economist and economic advisor in the economic research department at the Federal Reserve Bank of Chicago, which he joined in 1982. His chief responsibilities include analyzing the current performance of both the Midwest economy and the manufacturing sector for use in monetary policy. He organizes the Bank's Economic Outlook Symposium and Automotive Outlook Symposium. In addition, he conducts industrial and manufacturing roundtables throughout the year.
Strauss has taught as an adjunct faculty member at Loyola University Chicago and Webster University in Chicago. He currently teaches at DePaul University Kellstadt Graduate School of Business, and at the University of Chicago Graham School of Continuing Liberal and Professional Studies. At the latter institution, he was named winner of the 2010 Excellence in Teaching Award in the Business and Professional Programs. He was recognized by the University at Buffalo as a Distinguished Alumni in 2012.
His research papers include analysis of the manufacturing sector, the automotive sector, the Midwest regional economy, the trade-weighted dollar, business cycles and Federal Reserve payments operations.
Strauss has been interviewed on numerous television and radio shows and quoted in the major business magazines and newspapers. He has also provided testimony concerning manufacturing issues to the U.S. Senate.
He is a past president of the Chicago Association of Business Economists; a past board member for the National Association for Business Economics; a member of the National Business Economics Issues Council; a member of the Dean's Advisory Council for the University at Buffalo; a member of the Advisory Board for the Center of Excellence on Human Capital, Technology Transfer and Economic Growth and Development, a member of the Advisory Council for the University of Illinois at Chicago's Center for Economic Education; a member of the Economic Advisory Committee for the Council on Competitiveness; a board member of Global Interdependence Center; and a member of the Council of Great Lakes Governors Maritime Advisory Committee.
Strauss earned a B.A. in economics and geography from the State University of New York at Buffalo, and an M.A. in economics from Northwestern University. He is a Certified Business Economist™ (CBE), the certification in business economics and data analytics developed by the National Association for Business Economics. It documents a professional's accomplishment, experience, abilities and demonstrates mastery of the body of knowledge critical for a successful career in the field of economics and data analytics.
Edward Youdell, President and CEO, Fabricators & Manufacturers Assn., Int'l
Ed Youdell joined the Fabricators & Manufacturers Association, International® (FMA) in 2007 as group publisher of FMA Communications, Inc. after serving more than 18 years in the publishing and trade show industries. He became president & CEO of FMA, FMA Communications, and FMA's charitable foundation, Nuts, Bolts & Thingamajigs® in December 2011.
He has a B.S. in Business Administration from Central Michigan University in Mount Pleasant, MI. Youdell currently serves on NAM's Council of Manufacturing Associations board of directors and in 2013 received their annual Leadership Award for creating the concept of a national Manufacturing Day and bringing together other industry leading organizations such as NAM, the Manufacturing Institute and the U.S. Commerce Department's Hollings Manufacturing Extension Partnership (MEP) to collaborate as co-producers.
Policies
A full refund will be issued for cancellations received in writing by MSCI by 5:00 pm Friday, January 17, 2020; cancellations received in writing by MSCI by 5:00 pm before Friday, February 7, 2020, will receive a refund of 50% of registration fees paid. No shows and cancellations received after that time will not be eligible for refunds. Substitutions may be made at any time. Written cancellations or substitutions will be accepted by the MSCI Member Services Department.  Activity registration deadline is Friday, January 17. No refunds on cancelled activities or golf will be issued after this date as we are obligated to provide guarantees to our vendors.
*Protegé
Seasoned  professionals can bring an emerging professional with 7 or fewer years of industry experience for just $795. To register an emerging professional and for more details call Briana Dee at 847-485-3021.
MSCI Antitrust Policy
MSCI conferences strictly comply with all U.S. antitrust laws. As a conference attendee and/or presenter, we ask that you review and adhere to the MSCI Antitrust Policy
Content Policy
The content (including, but not limited to, slides, charts, video-clips, etc. ) presented at MSCI conferences is proprietary and presented solely for the benefit of conference attendees. The conference content should not be disseminated or re-transmitted in any way (e.g. electronically, via audio tape, etc.) to the public or third parties.
Entertainment Policy
Entertainment and/or company meetings should never be scheduled at the same time as official MSCI business or a social event. This includes breakfast sessions, business sessions, and evening group functions. MSCI recommends that company entertainment be planned prior to the opening or following the conclusion of the Carbon Conference.
Press and Sponsorship Policies
This event is closed to the press. Only event sponsors may distribute products or promotional materials at MSCI venues.  Please contact Monique Combs at (847) 485-3004 if you are interested in becoming a sponsor.
Spouse/Guest Participation
Spouse and guests who accompany our delegates to Orlando are encouraged to attend our Wednesday evening dinner.  A spouse/guest dinner ticket for the Wednesday reception and dinner is $100.00. No children please. Your spouse or guest may also pay to participate in the optional activities noted in the schedule. The golf tournament is for delegate members only. To purchase a dinner or a tour ticket for your spouse/guest, please call Briana Dee at (847) 485-3021.
Registrant/Participant Image and Voice Agreement
Registration for attendance and/or participation at MSCI Conferences and other associated activities constitutes an agreement by the registrant to permit MSCI's to use and distribute (both now and in the future) the registrant or participant's image or voice in photographs, videotapes, electronic reproductions, audiotapes or other digital or electronic recordings of such event and activities.