2020 Specialty Metals Division Conference - Cancelled
Cancelled - March 31- April 1, 2020 | Hyatt Regency Indian Wells Resort & Spa | Indian Wells (Palm Springs), CA
COVID-19 Update for the Specialty Conference
Together, we are facing a truly unprecedented situation, because of COVID-19. With all of the country currently in self-quarantine and much uncertainty surrounding the opening of America again, we have decided to cancel our 2020 Specialty Metals Division Conference.
We will begin issuing refunds for your conference registrations and any sponsorship dollars you have expended.
In light of this pandemic, we will be delivering value virtually throughout the year and along the following lines:
Helping members navigate complex business issues confronting them now;
Reinforcing the importance of our community; and
Helping prepare members for the future in promoting the importance of our industry.
Please visit the MSCI website and note our weekly communications.
MSCI SPECIALTY METALS DIVISION CONFERENCE
Hyatt Regency Indian Wells Resort & Spa
March 31-April 1, 2020
Conference Registration
Registration Pricing
Delegates
Register extra early on or before Monday, January 27: $1,695 – Super Early Bird!
Register on or before Monday, March 2: $1,995
Register after Monday, March 2: $2,195
Bring a Protegé*
Seasoned professionals can bring an emerging professional with seven or fewer years of industry experience for just $795. To register an emerging professional, please contact Briana Dee at (847) 485-3021.
Your registration fee covers lunch on Tuesday, refreshments, Tuesday evening reception and dinner, breakfast on Wednesday morning, refreshments, and Wednesday evening reception and dinner. You will also receive a link to receive presentations from the meeting – an invaluable resource.
What to Wear
During the day, business/resort casual sportswear is appropriate attire for our business sessions. This includes khaki slacks, polo-style shirts, or sweaters for the gentlemen; slacks, skirts, polo-style shirts, blouses, or sweaters for the ladies. Remember meeting room temperatures and personal comfort zones vary widely. It is recommended that you bring a sweater or jacket to the sessions. The Tuesday and Wednesday evening receptions and dinners will be held outdoors; weather permitting. It calls for casual and comfortable clothing; jackets are recommended. While planning your wardrobe, please remember that Palm Springs' average high and low temperatures in late March/early April are 81° high and 55° low.
Affiliate Member and First-Time Attendee Reception
Tuesday, March 31, 2020 – 5:30 pm
Are you an MSCI Affiliate Member? Is this your first Specialty Metals Conference or first MSCI event? The Specialty Metals Division Council and the MSCI staff welcome you to the Specialty Metals Conference 2020! Please join us for an early start and meet council members and staff prior to our Tuesday evening reception and dinner. Details to follow.
Questions or Assistance
For questions or assistance, contact:
Rose Manfredini
Vice President, Membership & Events
(847) 485-3008 – rmanfredini@msci.org
Briana Dee
Senior Membership & Events Coordinator
(847) 485-3021– bdee@msci.org
Schedule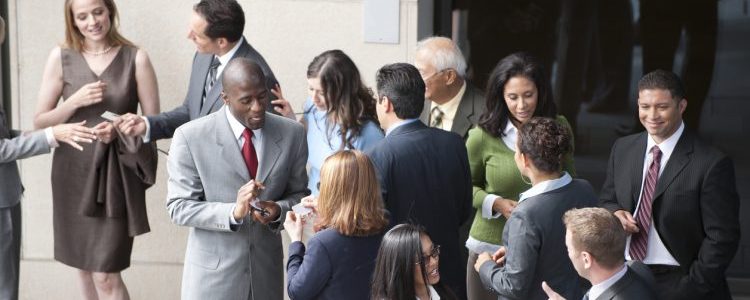 Tuesday, March 31
10:00 am – 5:00 pm 
Registration
8:30 – 11:00 am  
Specialty Metals Division Council Meeting
(Closed to Council members)
11:30 am – 12:15 pm
Lunch
12:15 – 5:00 pm
General Session
12:15 – 1:30 pm
Economic Outlook 2020:  Indicators, Forecasts and Your Business
Michael Gregory, Deputy Chief Economist and Head of U.S. Economics, BMO Capital Markets
1:30 – 2:00 pm 
Refreshment Break
2:00 – 3:00 pm
Perspectives From the Top: An Executive Panel
Introducing our line-up of specialty metals industry leaders, who are answering questions about the state of the industry.
Moderator:  Bob Weidner, President & CEO, Metals Service Center Institute
Michael Burbach, President, Ryerson North-West
Karla R. Lewis, Senior Executive Vice President & Chief Financial Officer, Reliance Steel & Aluminum Co.
Steve Wasil, Vice President, Specialty Metals, Olympic Steel, Inc.
Carmen Pino, Vice President, Sales BA Americas, Outokumpu Americas
3:00 – 3:45 pm
Innovations in Manufacturing
Speaker TBD
3:45 – 5:00 pm
Stainless Steel & Tool Steel Global End-Use Market Update 
Moll returns to share his expertise on global stainless steel, as well as tool steel and high-speed alloy markets.  He will provide an outlook for all key end-use markets we serve.
Markus A. Moll, Managing Director, SMR Steel and Metals Market Research
5:30 – 6:00 pm
Affiliate & First-Time Attendee Reception
6:00 – 7:00 pm
Receptions by Product Group
7:00 – 9:00 pm
Dinner
Wednesday, April 1
7:00 – 11:30 am
Registration Desk Open
7:45 – 8:30 am
Breakfast
8:30 – 9:30 am  
Trade Wars:  The New Normal?
The global shift away from free trade is becoming a supply chain nightmare for some U.S. Companies. Longo will share his insights.
Lou Longo, Partner, Plante Moran International Consulting
 9:30 – 10:00 am
Refreshment Break
10:00 – 10:30 am
Election 2020:  Tracking the Issues
An overview of the critical policy issues that may impact the metals industry.
Ron Lorentzen, Senior International Trade Advisor, Kelley Drye & Warren LLP
10:30 – 11:30 am
Corporations on the Front Line of Cyber Security, Geopolitics, and Information Warfare
Stamos will share with us experience-driven insights from his time at Facebook and Yahoo and will provide practical defensive and offensive strategies that you can use to stay in front of this enigmatic challenge and avoid being crisis-driven in this uncertain global business environment.
Alex Stamos, Former Chief of Security at Facebook & Adjunct Professor, Freeman-Spogli Institute, Stanford University
6:00 – 8:30 pm
Reception & Dinner
OPTIONAL ACTIVITIES
12:30 – 5:30 pm
Golf Tournament – Shotgun start
Lunch at the golf course at 11:30 am
1:00 – 5:00 pm
Palm Springs Aerial Tramway Tour
Hotel & Travel
Hotel Information
About Hyatt Regency Indian Wells Resort & Spa
Mountains on the horizon, lush palm trees in the distance, the Hyatt Regency Indian Wells Resort & Spa is an oasis that spans 45 lush acres.  Just 15 miles or 30 minutes from the Palm Springs Airport, the hotel offers a championship golf courses, luxury spa, swimming pools, tennis courts and more.
Hyatt Regency Indian Wells Resort & Spa
44600 Indian Wells Lane
Indian Wells, CA
Phone: (760) 776-1234
Website:  https://www.hyatt.com/en-US/hotel/california/hyatt-regency-indian-wells-resort-and-spa/champ?src=corp_lclb_gmb_seo_nam_champ
Click here for online reservations.  When calling, please mention MSCI to receive the negotiated rate.
Room rate (run of house – single/double occupancy): $249.00 plus taxes and a $10.00 discounted resort fee.
Cut-off date: Monday, March 2, 2020
Please note:  It is recommended that you make your hotel accommodations early to ascertain availability.  MSCI cannot guarantee availability or the room rate after Monday, March 2, 2020 or when the MSCI room block is filled – whichever occurs first.
All reservation requests must be accompanied by a first night room deposit, or guaranteed with a major credit card. Hotel room deposits will be refunded if cancellations are made at least 48 hours prior to scheduled arrival date.
Hotel check-in time is 4:00 pm and check-out time is 11:00 am. While the hotel will attempt to accommodate early check-in and late departures, it cannot be guaranteed depending upon hotel occupancy.
Transportation Information
The Hyatt Regency Indian Wells Resort and Spa is located 15 miles or 30 minutes from the Palm Springs International Airport (PSP).
To arrange town car service, please contact Hyatt's transportation manager, Ruben Ramos at (760) 285-5906 or ruben.ramos@hyatt.com who can assist with advanced arrangements. The approximate cost is $96.00 one way for up to five people.
Taxi service is available at the lower baggage claim area and the fare is approximately $60.00 through Yellow Cab of the Desert.  You can make advance arrangements at (760) 340-8294.
UberX is available at the Palm Springs Airport and the approximate cost one way is $30.00.
SkyCap Shuttle service is also available in the lower baggage claim area and the fare is $45.00 one way up to three persons. To make reservations from the hotel to the airport, please call (760) 272-5988.
Valet and/or self-parking is available at $23.50 per night.
National Car Rental and Enterprise Rent-A-Car
We are proud to announce that National Car Rental and Enterprise Rent-A-Car along with its subsidiary Enterprise Fleet Management are MSCI member companies!
MSCI is supporting its new member by suggesting that you also support Enterprise and/or National when renting a car during MSCI conferences. MSCI has negotiated discounted rates for your benefit. For faster service and reward options please enroll into Emerald Club. Emerald Club members are recognized at both National and Enterprise so please reference your Emerald Club number and Account Number XZ15W61 when reserving at both National and Enterprise. Counter bypass is available through National Car Rental. Reservations with Enterprise and National can be made by phone or online at http://www.enterprise.com/car_rental/deeplinkmap.do?bid=028&refId=MSCIW61
Golf
Wednesday, April 1, 2020, 12:30 pm shotgun start, Indian Wells Golf Resort – Celebrity Course
$235.00 per person, inclusive of greens fees and taxes, golf cart, range balls, tournament preparation and lunch.
The Indian Wells Golf Resort is one of the few properties to have two courses ranked in the Top 25 "best municipal courses in the U.S." by Golfweek Magazine.  The Celebrity Course and Players Course have hosted Golf Channel's Big Break and the PGA's Skins Game.  Golf architect Clive Clark's much anticipated Indian Wells Celebrity Course opened November 2006 to rave reviews. In addition to spectacular mountain views, the Par-72 Celebrity Course features undulating fairways, and flowing water in the form of streams, brooks, and split-level lakes connected by striking waterfalls, with vibrant floral detail. This California golf course is unrivaled in beauty and playability.
Callaway Rogue Rentals are available for $75 per set (plus tax) and come with six Callaway Supersoft Golf Balls.  Click here to arrange payment with the golf course directly for your rental clubs before March 25.  After March 25, it is not guaranteed that rental clubs will be available.
Should you wish to arrange individual tee times, please contact the golf shop directly at (760) 346-4653.
Golf pairing requests will be taken until Monday, March 23, 2020. Please email confirmed foursomes to Julie Thane. After that time, we will be unable to accommodate special requests.
Tours & Activities
Palm Springs Aerial Tramway
Wednesday, April 1, 2020
1:00 – 5:00 pm
$135.00 pp
Minimum 10 people to run
Travel from the desert floor to the very top of Mt. San Jacinto – 8,000 feet – in 20 minutes for the ride of your life on the Palm Springs aerial tramway. At the top of the mountain you'll find Palm Springs hiking trails, mule train rides, restaurants and a movie that features the construction of the largest single-lift tramway ever built.
The Palm Springs Aerial Tramway has the world's largest rotating tram car and travels over two and one half miles along the cliffs of Chino Canyon. It transports visitors to the pristine wilderness of the Mt San Jacinto State Park Wilderness Area. During this ten minute journey, tram cars rotate slowly, offering spectacular vistas of the valley below. At the Tram's Mountain Station elevation 8,516 feet and 30 degrees cooler that  the desert floor guest will enjoy 180 degrees of spectacular views of the valley, hike miles of trails, watch two documentary films or visit the natural history museum. This trek to the top of our famous mountain is truly a singular experience! The downtown and the Uptown Design District on North Palm Canyon Drive in Palm Springs offers five blocks of classic vintage shops that draw collectors from around the world. These stores offer an array of mint condition art deco and mid century modern furniture pieces, to 1960's whimsy and Old Hollywood vintage jewelry and clothing. The temperature at the Mountain Station can be up to 30 degrees cooler than in the valley; therefore, we encourage guests to please dress accordingly and wear comfortable walking shoes.
Sponsorships
Don't miss the opportunity to generate new leads and raise positive awareness of your company. Be a 2020 Specialty Metals Division Conference sponsor and build on your relationships within the metals supply chain.
There are a number of outstanding sponsorship opportunities. For more information and to secure your sponsorship, speak with Monique Combs at 847-485-3004.
Deadline to submit artwork is Friday, February 28, 2020. Limit one sponsor per event unless otherwise noted.
*Complimentary registrations are valued at $1,695
**Limit 2 sponsors
$7,500 Level
$7,500 Level includes one complimentary registration*, signage, listing in the conference app, and display of literature. Meal sponsorships also include a reserved table, and the golf sponsorship includes custom flags. Choose from:
Lunch March 31
Dinner

March 31

Sold! Sponsored by Amerinox Processing, Inc.

April 1

Breakfast April 1
Room Drop of company literature or takeaway item March 31
Golf Tournament April 1
MSCI SMD Conference App
Room Keycards provided upon check-in
Bound Notebooks provided upon registration
Bottled Water provided at refreshment breaks and throughout the conference

Sold! Sponsored by Reliance Steel & Aluminum Co.
$5,000 Level
$5,000 Level includes signage, listing in the conference app, and display of literature. Choose from:
Custom Charging Station for phones and tablets
General Session WiFi
Mints provided throughout the conference
$3,500 Level
$3,500 Level includes signage, listing in the conference program and app, and display of literature. The refreshment break and reception sponsorships also include custom napkins. Choose from:
Product Division Reception

Flat Rolled Sold! Sponsored by Main Steel
Pipe & Tube Sold!

Sponsored by Outokumpu Stainless

Bar, Tool Steel & Nickel Alloy

Refreshment Break
Speakers
Michael Burbach, President, Ryerson North-West
Mike Burbach serves as president of Ryerson's North-West region, which includes locations throughout the United States and Canada. Mike started his metals career at Vincent Metals in 1984 as an inside sales representative in Minneapolis. After advancing through a variety of procurement, sales and product management roles, he was named general manager of the company's Green Bay location in 1992. In 1996, he moved to Indianapolis as general manager and then in 1999, assumed responsibility for the Vincent Metal Goods North region. In 2001, he was named regional vice president of Integris Metals North, adding the Pacific region in 2004. In 2005, he became the vice president and general manager of Ryerson Minneapolis and assumed vice president responsibility for the Pacific division a year later. Mike was promoted to president of the Midwest region in 2008. Mike received his Bachelor of Science degree at the University of Wisconsin-LaCrosse.
Michael Gregory, Deputy Chief Economist and Head of U.S. Economics, BMO Capital Markets
Michael Gregory is Deputy Chief Economist and Head of U.S. Economics for BMO Capital Markets. He manages the team responsible for forecasting and analyzing the North American economy and financial markets.
Michael began his career in economics with Royal Bank of Canada in Montreal in the mid-1980s, before moving to Toronto to work in RBC's foreign exchange and money market research group. He eventually moved further along the yield curve and across the border, joining the fixed income strategy group at Lehman Brothers in New York City in the mid-1990s. Returning to Canada at the end of 2001, Michael headed up the Financial Services Analysis team at Bank of Montreal, focusing on regulatory and industry restructuring issues, before shifting to BMO Capital Markets Economics in 2004. He moved to Chicago in late 2013, providing research support for the U.S. and Canadian fixed income business and working with the Global Fixed Income Strategy team, before returning to Toronto last year.
Michael is a graduate of Concordia University in Montreal and the University of Western Ontario in London. Michael also did doctoral studies at Fordham University in New York City. He holds a Chartered Financial Analyst designation.
Karla R. Lewis, Senior Executive Vice President & Chief Financial Officer, Reliance Steel & Aluminum
Upon the advice of a local CPA, Karla Lewis decided to become an accountant when she was in elementary school. She stayed the course, leaving the small farming town she grew up in to earn a BS in Business at Ohio State University, and later became a certified public accountant. A turning point came when Karla – unlike her peers, who opted to stay local or go to the East Coast – chose to do an internship in Los Angeles. When she graduated, the company (Ernst & Young, LLP) hired her full time, and she made her permanent move west. One of her first clients was Reliance Steel & Aluminum Co.
Working on-site while conducting the independent audit, Karla had the opportunity to interact with many Reliance employees, both at the corporate headquarters and at some Reliance divisions. The insight she gleaned into Reliance's unique culture influenced Karla's decision to accept the position of Corporate Controller in 1992. Reliance was attractive not just because of the quality of people, but the opportunities for ongoing learning and development. In her two decades with Reliance, Karla has done just that. From Vice President and Corporate Controller, she progressively moved to Vice President and Chief Financial Officer, Senior Vice President and Chief Financial Officer and, from 2002 to 2015, served Reliance as Executive Vice President and Chief Financial Officer. In May 2015, Karla was promoted to Senior Executive Vice President and Chief Financial Officer. Additionally, she sits on the Board of Directors and is Treasurer of the Metals Service Center Institute.
Lou Longo, Lead Consulting Partner, Global Services, Plante Moran
Lou leads the firm's Global Services offices' in Chicago; Detroit; Shanghai, China; Mumbai, India; and Monterrey, Mexico with more than 20 years of global business consulting industry experience. Known for being globally connected, and locally available, he is an international business partner to his clients. Lou assists manufacturers and service organizations with developing global strategy, implementing business plans, and reducing risk while mitigating the tendency for businesses to make decisions based on emotion or perceptions. He provides expertise to clients engaged in international business in North America, South America, Europe, and Asia, advising businesses so they can successfully explore their international business opportunities and expand their international sales and footprint, while achieving the highest profitability and quality in their international operations.
Lou is a frequent speaker on international business considerations to various groups, including World Trade Center chapters, the Export Academy, and various business associations and client groups. This experience led to his appointment by the Secretary of the U.S. Department of Commerce to the District Export Council. Lou is also frequently quoted in the Wall Street Journal, Smart Money, Xianhua News Agency, China Daily, and various international business publications.
Ron Lorentzen, Senior International Trade Advisor, Kelley Drye & Warren
Ron Lorentzen joined Kelley Drye & Warren as a senior international trade advisor in May 2018, following a 37-year career with the U.S. Department of Commerce and the Office of the U.S. Trade Representative.  Most recently, Ron served as the Principal Deputy Assistant Secretary and the Acting Assistant Secretary of Commerce for Enforcement & Compliance (E&C).
Ron also served as Steel Committee Chairman of the Organization for Economic Cooperation and Development (OECD) in Paris, and as the U.S. Chairman of the North American Steel Trade Committee. Earlier in his career, Ron was the Deputy Assistant U.S. Trade Representative for WTO and Multilateral Affairs.
Ron received a Bachelor of Arts degree in French and International Studies from Bradley University in Peoria, Illinois, and a Master's degree from the Johns Hopkins School of Advanced International Studies in Washington, DC.  During his academic years, Ron studied one year at the Sorbonne University in Paris, France, and a year at Johns Hopkins' Bologna Center in Bologna, Italy.
Markus A. Moll, Managing Director, SMR Steel and Metals Market Research
Markus Moll is managing director at SMR Steel and Metals Market Research, providing market intelligence in form of single- and multi-client studies to the specialty steel industry in Europe, the USA and Asia. He draws from his extensive metals experience with PLANSEE, a world market leader in refractory metals, such as molybdenum, tungsten, and tantalum, as well as his time as a market analyst with a German market research firm, where his work focused on stainless steel long products and nickel alloys. SMR is located in Reutte county of Tyrol – in the "Heart of the Austrian Alps" which is a perfect location to monitor the Global Specialty Steel Market!
Carmen Pino, VP Sales, Outokumpu Americas
Carmen Pino was named Vice President of Sales of Outokumpu Americas in June 2019.  Outokumpu Americas comprises a fully-integrated stainless steel mill in Calvert, AL., a stainless steel finishing plant in San Luis Potosi, MX., and a service center in Buenos Aires, Argentina.  Carmen is responsible for leading the Americas' commercial activities including a field-based sales team, inside sales team and back office, technical engineering, marketing and the Buenos Aires service center.
Carmen also serves as a member of Outokumpu Americas' Leadership team.
Carmen joined Outokumpu from BP where he served as Vice President of International Key Accounts and a member of the BP Global Account Management Leadership team. During his 26 years at BP, Carmen served in a number of global sales and operational management roles, including as Sales and Marketing Director for Castrol's lubricants businesses in North America, South America, the Middle East and Asia.
Before joining Castrol, Carmen served as a Captain in Military Intelligence and as an Army Ranger in various leadership roles in the US, Germany and the Middle East. Carmen has received many awards including a Bronze Start Medal for his service as a platoon leader in Operations Desert Storm with the Third Armored Division.
Carmen sits on several community boards including the Advisory Board for Niagara University's College of Business and Risk and Change Management, Inc.
Carmen holds a Bachelor of Science degree in Management from the United States Military Academy (West Point) and a Master of Business Administration from Keller Graduate School of Management.
Alex Stamos, Former Chief of Security at Facebook & Adjunct Professor, Freeman-Spogli Institute, Stanford University
Alex Stamos is a cybersecurity expert, business leader and entrepreneur whose career has focused on improving the security and safety of the Internet. The former Chief Security Officer of Facebook and the former Chief Information Security Officer at Yahoo, he is currently an Adjunct Professor at Stanford University, where his teaching and research focuses on international security and cooperation. During his time at Facebook, Stamos led a threat intelligence team of engineers, researchers, investigators, and analysts charged with understanding and mitigating information security risks to the company and safety risks to the 2.5 billion people on Facebook, Instagram, and WhatsApp. The New York Times called Stamos "a celebrated figure in privacy and security circles," and Tech Crunch said he is "widely regarded as one of the smartest people working in the security space." Exclusively represented by Leading Authorities speakers bureau, Stamos helps groups better understand the cyber threat and how to stay one step ahead of bad actors.
During Stamos' time at Facebook, he led the company's investigation into manipulation of the 2016 US election and helped pioneer several successful protections against these new classes of abuse. According to The New York Times, through that work he became known for his role as a "strong advocate inside [Facebook] for investigating and disclosing Russian activity on Facebook." Alex represented the company to regulators, lawmakers and civil society on six continents, and has served as a bridge between the interests of the Internet policy community and the complicated reality of platforms operating at billion-user scale. In April 2017, he co-authored "Information Operations and Facebook," a highly cited examination of the influence campaign against the US election, which still stands as the most thorough description of the issue by a major technology company.
Before joining Facebook, Alex was the Chief Information Security Officer at Yahoo, rebuilding a storied security team while dealing with multiple assaults by nation-state actors. While at Yahoo, he led the company's response to the Snowden disclosures by implementing massive cryptographic improvements in his first months. He also represented the company in an open hearing of the US Senate's Permanent Subcommittee on Investigations.
In 2004, Alex co-founded iSEC Partners, an elite security consultancy known for groundbreaking work in secure software development, embedded and mobile security. As a trusted partner to world's largest technology firms, Alex coordinated the response to the "Aurora" attacks by the People's Liberation Army at multiple Silicon Valley firms and led groundbreaking work securing the world's largest desktop and mobile platforms. During this time, he also served as an expert witness in several notable civil and criminal cases, such as the Google Street View incident and pro bono work for the defendants in Sony vs George Hotz and US vs Aaron Swartz. After the 2010 acquisition of iSEC Partners by NCC Group, Alex formed an experimental R&D division at the combined company, producing five patents.
Stamos is an Adjunct Professor at Stanford's Freeman-Spogli Institute, a William J. Perry Fellow at the Center for International Security and Cooperation, and a visiting scholar at the Hoover Institution. He has been involved with securing the US election system as a contributor to Harvard's Defending Digital Democracy Project and involved in the academic community as an advisor to Stanford's Cybersecurity Policy Program and UC Berkeley's Center for Long-Term Cybersecurity. He is a member of the Aspen Institute's Cyber Security Task Force, the Bay Area CSO Council and the Council on Foreign Relations. Alex also serves on the advisory board to NATO's Collective Cybersecurity Center of Excellence in Tallinn, Estonia.
Steven R. Wasil, Vice President, Specialty Metals, Olympic Steel
Steve Wasil joined Olympic Steel in 2017 in his current role as Vice President, Specialty Metals.  Previously, he was Senior Vice President North America at ThyssenKrupp Materials NA (formerly Acciai Speciali Terni (AST)). In that role, he helped re-launch AST's brand in North America focusing on premium anti-fingerprint and other surface critical applications.  Wasil began his career as a buyer for Fullerton Metals. In 1993, he transitioned to sales at Outokumpu (formerly ThyssenKrupp Stainless), Mexico's sole manufacturer of stainless steel cold rolled flat products. There, he advanced through business development roles with increasing responsibility and was named National Sales Director in 2008.  Wasil earned an Executive Master of Business Administration degree from the University of Notre Dame in South Bend, Indiana and a Bachelor of Science degree in general studies with a focus on political science from Northwestern University in Evanston, Illinois.   Wasil held positions on MSCI's Central States Chapter Board of Directors as well as MSCI's Specialty Metals Council and was a former chairman of the Specialty Steel Industry of North America (SSINA) Market Development Committee.
Policies
A full refund will be issued for cancellations received in writing by MSCI by 5:00 pm Monday, March 2, 2020; cancellations received in writing by MSCI by 5:00 pm before Monday, March 16, 2020, will receive a refund of 50% of registration fees paid. No shows and cancellations received after that time will not be eligible for refunds. Substitutions may be made at any time. Written cancellations or substitutions will be accepted by the MSCI Member Services Department.
Activity registration deadline is Monday, March 2. No refunds on cancelled activities or golf will be issued after this date as we are obligated to provide guarantees to our vendors.
*Bring a Protegé
Seasoned  professionals can bring an emerging professional with 7 or fewer years of industry experience for just $795. To register an emerging professional and for more details call Briana Dee at 847-485-3021.
MSCI Antitrust Policy
MSCI conferences strictly comply with all U.S. antitrust laws. As a conference attendee and/or presenter, we ask that you review and adhere to the MSCI Antitrust Policy.
Content Policy
The content (including, but not limited to, slides, charts, video-clips, etc. ) presented at MSCI conferences is proprietary and presented solely for the benefit of conference attendees. The conference content should not be disseminated or re-transmitted in any way (e.g. electronically, via audio tape, etc.) to the public or third parties.
Entertainment Policy
Entertainment and/or company meetings should never be scheduled at the same time as official MSCI business or a social event. This includes breakfast sessions, business sessions, and evening group functions. MSCI recommends that company entertainment be planned prior to the opening or following the conclusion of the Specialty Conference.
Press and Sponsorship Policies
This event is closed to the press. Only event sponsors may distribute products or promotional materials at MSCI venues.  Please contact Monique Combs at (847) 485-3004 if you are interested in becoming a sponsor.
Registrant/Participant Image and Voice Agreement
Registration for attendance and/or participation at MSCI Conferences and other associated activities constitutes an agreement by the registrant to permit MSCI's to use and distribute (both now and in the future) the registrant or participant's image or voice in photographs, videotapes, electronic reproductions, audiotapes or other digital or electronic recordings of such event and activities.
Spouse/Guest Participation
Spouse and guests who accompany our delegates to Palm Springs are encouraged to attend our Wednesday evening dinner. A spouse/guest dinner ticket for the Wednesday reception and dinner is $100. No children please. Your spouse or guest may also pay to participate in the optional activities noted in the schedule. The golf tournament is for delegate members only. To purchase a dinner or a tour ticket for your spouse/guest, please call Briana Dee at (847) 485-3021.