2021 Economic Summit Recordings
Recordings from MSCI's Economic Summit live event provides you with a full picture of the economy and the demand of the industries that matter to your business. You'll get the details you need to make confident, intelligent financial decisions for the coming year.
Purchase Recordings
On Demand Content
On Demand Content
Each general and end-market session recording is available at $79.00 each.  You will be able to purchase one or all sessions of interest. After purchase, you will be able to access the sessions for 30 days.
Session Descriptions
Monday's Recordings
The Voice of Business in Government
As secretary of commerce, Carlos Gutierrez was a core member of President Bush's economic team.  Hear his perspectives on the world of business today.
Carlos Gutierrez, Former U.S. Secretary of Commerce, Former CEO of Kellogg, and Co-Founder & Executive Chairman of EmPath

North American Economic Recovery: Back to the Roaring 20's?
What's the outlook for a North American economy and recovery post-pandemic in 2021 and 2022? An expert's forecast.
Robert Wescott, Ph.D., President, Keybridge Research
End-market Sessions
A Roadmap for U.S. Infrastructure Investments
Hear an outlook for the Biden Administration's American Job Act and the outlook for federal and large-scale private projects in roads, bridges, ports, electrical grid, high-speed trains, etc.
Robert Wescott, Ph.D., President, Keybridge Research
Renewable Energy Forecast: Where's the Wind Blowing and the Sun Shining?
Join us for a market outlook on the renewable/alternative energy markets.
Ethan Zindler, head of Americas Research, Bloomberg NEF
Home Appliance Outlook: So, What's Cookin'?
How is the current economic climate affecting home appliance sales? An industry expert gives an insider's forecast for home appliance production.
Jill A. Notini, Vice President, Communications & Marketing, Association of Home Appliance Manufacturers
What's on the Horizon for the Aerospace Industry? Ready for Take-Off?
Air travel has hit plenty of turbulence.  Get updated on expectations for commercial, defense and private aircraft for 2021 and 2022.
Richard Aboulafia, Vice President, Analysis, Teal Group Corporation
Commercial Construction: COVID Slowdown or Structural Decline?
This expert in Commercial Construction joins MSCI to outline his predictions in 2021 and beyond.
Kenneth D. Simonson, Chief Economist, Associated General Contractors of America
An Energetic Perspective on Oil and Gas
A chief economist offers his unique perspective on the energy landscape of the future, including the outlook for oil, natural gas and fracking.
Dean Foreman, Ph.D., Chief Economist, American Petroleum Institute
A Taste of the Food Service and Equipment Market
Get the most recent market intelligence regarding the outlook of the food service industry, including capital expenditures and the long-lasting ramifications of the global pandemic.
John R. Brandt, Chief Executive Officer, MPI Group
Has the Train Left the Station? Rail Car Outlook
Outlook for rail cars and rail infrastructure.
David Humphrey, Ph.D., senior data scientist, Railcar Inc.
Tuesday's Recordings
Economic Outlook: Setting the Stage for 2022
Hear a macro view of the economy and recovery post COVID19 with snapshots of state and local economies.
Thomas Walstrum, Ph.D., senior business economist, Federal Reserve Bank of Chicago
End-market Sessions
Construction, Agricultural and Off-Highway Equipment
When the going gets tough, can the tough get going?  Discover the outlook for construction, mining, agricultural and off-highway equipment and the impact of the current economic climate on the industry.
Megan Tanel, CEM, Senior Vice President, Construction & Utility Sector, Association of Equipment Manufacturers
Truck and Trailer: How's it Rolling?
Will the trucking, commercial vehicle equipment markets roll into recovery mode in 2022 and how will it rebound from COVID-19 disruptions?
Kenny Vieth, President, Americas Commercial Transportation Research Company LLC
Stainless and Tool Steels: Shiny or Tarnished?
A comprehensive overview of the many end-use markets consuming stainless and tool steels.
Markus A. Moll, Managing Director, SMR Steel and Metals Market Research
Residential Construction – Home Sweet Home
Will the skyrocketing demand for new residential construction continue?
Robert Dietz, Ph.D., Chief Economist and Senior Vice President, National Association of Home Builders
Automotive & Light Truck: Will the Good Times Roll?
The complete outlook for North American automotive and light truck output as well as a discussion on the current supply chain challenges.
Haig Stoddard, Principal Forecaster, Forecast & Analytics, Wards Intelligence
Industrial Machinery: Is it Make or Break Time?
Hear the outlook for specialized industrial machinery used in manufacturing.
Patrick W. McGibbon, Chief Knowledge Officer, Association of Manufacturing Technology AMT
Defense: In the Trenches
Outlook for defense spending in light of a new congress and administration.
Tim Pippard, Managing Partner, GWT Intelligence LLC
Taking the Temperature on the Medical Device and Equipment Market
The pandemic has greatly impacted the medical devices and equipment industry. Get an inside look at the industry today, and where it's going.
Kim White, Vice President, Numerof & Associates
Speakers
Richard Aboulafia, Vice President, Analysis, Teal Group Corporation

Richard Aboulafia is vice president of analysis at Teal Group and manages consulting projects for clients in the commercial and military aircraft field and has advised numerous companies, including most prime and many second-and third-tier contractors.  Aboulafia writes and edits Teal's World Military and Civil Aircraft Briefing, a forecast tool covering over 135 aircraft programs and markets. He also writes publicly about the aviation field and military defense including Military Technology, Naval Forces, Military Simulation and Training and has a regular column in AIAA's Aerospace America. He is frequently cited as an aviation industry authority by trade and news publications.  Before joining Teal Group, Aboulafia analyzed the jet engine market at Jane's Information Group, served as an aerospace industry consultant for an international trade advisory company and supported research projects at the Brookings Institution. Richard earned a master's degree in war studies from the University of London and a bachelor's degree from George Washington University.
John R. Brandt, Chief Executive Officer, MPI Group

An experienced executive, entrepreneur, journalist, author, and researcher, John R. Brandt is the founder and CEO of MPI Group and the former editor-in-chief and publisher of both Chief Executive and IndustryWeek magazines. His new book — NINCOMPOOPERY: Why Your Customers Hate You—and How to Fix It (HarperCollins, 2019) — is based on groundbreaking research into leadership and performance excellence at MPI across more than fifty thousand organizations. Brandt has earned more than twenty editorial awards for excellence, and also led more than three hundred advisory, marketing, research, and data engagements for clients, including Ernst & Young, Deloitte, Grant Thornton, Infor, the Italian Trade Commission, Microsoft, Performance Solutions by Milliken, SAP, and many others. Brandt also maintains a busy lecture schedule, speaking worldwide on how organizations, industries, and communities can avoid Nincompoopery and Despair by adapting themselves to the realities of new markets, new corporate structures, and new customer expectations.
A recipient of a prestigious Neal Award in 1998, Brandt has also served as a Neal Awards judge. He has also served as a member of the Manufacturing Extension Partnership National Advisory Board; judge for the National Association of Manufacturers Awards for Workforce Excellence; co-chair of the Northeast Ohio Product Innovation Initiative; advisory board member of both SupplierInsight.com and Ken-Tool Manufacturing; director of the Work in Northeast Ohio Council; and president of The Press Club of Cleveland. Brandt is a Phi Beta Kappa graduate of Case Western Reserve University, where he received the James Dysart Magee Award in economics.
Robert Dietz, Ph.D., Chief Economist, National Association of Home Builders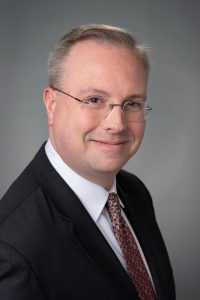 Robert Dietz, Ph.D. is the Chief Economist for NAHB, where he leads a team of 12 economists whose responsibilities include forecasts of housing and economic trends, survey research, and home building industry and policy analysis. Dr. Dietz has published academic research on the private and social benefits of homeownership, federal tax expenditure estimation, and other housing topics. He is the nation's leading analyst of the residential construction industry.
Dr. Dietz has testified before the House Ways and Means Committee, the Senate Finance Committee, and the Senate Banking Subcommittee on Economic Policy on housing, economic and tax issues. He is a member of the Blue Chip, Wall Street Journal and other top national forecasting panels, has co-chaired the National Association for Business Economics construction/real estate group, and is commonly cited on CNBC, the Wall Street Journal, the Washington Post and NPR.
Prior to joining NAHB in 2005, Robert worked as an economist for the Congressional Joint Committee on Taxation where he estimated the federal budget impact of tax law changes associated with housing and real estate issues. He is a native of Dayton, Ohio, attended George Washington University as an undergraduate and earned a Ph.D. in Economics from The Ohio State University in 2003.
R. Dean Foreman, Ph.D., Chief Economist, American Petroleum Institute

Dr. Dean Foreman was named Chief Economist for the American Petroleum Institute in December of 2017. He earned his Ph.D. in economics from the University of Florida and brings more than 20 years of industry experience in corporate strategic planning, forecasting, risk management, and finance. Before joining API, Dr. Foreman was the lead economist for ExxonMobil Corporate Planning between 2002 and 2008. From 2009 to 2013, he was a member of the executive team at Canadian-based exploration and production company Talisman Energy, where he focused on corporate planning, hedging/marketing, and business development. In 2013 to 2015, he directed the risk management function in North America for South African energy and petrochemical conglomerate Sasol, where he helped drive business cases for $25 billion in U.S. mega projects, including the $11 billion ethane cracker and derivatives complex in Lake Charles, Louisiana. Most recently, he was with Saudi Aramco Strategy & Market Analysis in Dhahran, where he managed short-term market monitoring and the long-term oil demand outlook. Dr. Foreman has continued to publish in peer-reviewed journals and has presented at the World Energy Congress, International Economic Forum of the Americas, and World Economic Forum.
Carlos Gutierrez, Former Secretary of the U.S. Department of Commerce & Former CEO and Chairman of the Board at Kellogg Company, Co-founder and Executive Chairman of EmPath

Carlos M. Gutierrez was the 35th Secretary of the U.S. Department of Commerce, a core member of President Bush's economic team.  Formerly, Gutierrez was the chairman of the board and executive officer of the Kellogg Company and the youngest CEO in the company's over 100 year history.  Bush said of Gutierrez, "he knows exactly what it takes to help American businesses grow and to create jobs."
He is currently co-founder and executive chairman of EmPath, a technology startup that uses machine learning to generate employer solutions and prepare workers and organizations for the future of work.
David Humphrey, Ph.D., senior data scientist, Railinc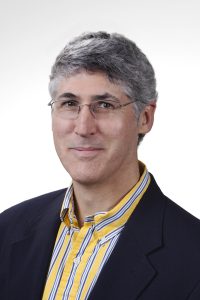 David Humphrey is Senior Data Scientist at Railinc. He has more than 20 years' analytical experience in transportation, telecommunications, food processing, manufacturing and education. Before joining Railinc, he was an operations research analyst at Nortel Networks in Research Triangle Park, N.C. He has been an adjunct assistant professor at North Carolina State University and a visiting faculty member at the Naval Postgraduate School and the American University of Armenia.
Humphrey graduated from Purdue University with B.S. and M.S. degrees in industrial engineering. He earned a Ph.D. in industrial engineering from North Carolina State University, where he wrote his dissertation on response-surface optimization. He holds a Six Sigma Black Belt certification.
Patrick W. McGibbon, Chief Knowledge Officer, AMT – the Association for Manufacturing Technology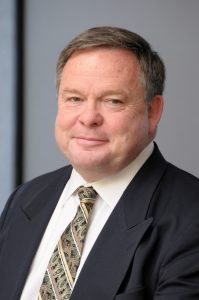 Patrick W. McGibbon was promoted to Chief Knowledge Officer (CKO) for AMT in early 2019. As CKO, he is the association's chief economist, ombudsman, and a member of AMT's Strategic Alignment Team. He is responsible for survey expansion projects, inter-association collaboration in business intelligence, R&D on intelligence projects and is staff liaison for AMT's Economics & Statistics Committee and AMT/USCTI's Joint Statistics Committee. Additionally, Mr. McGibbon sits on several advisory councils including the Richmond Federal Reserve's Industry Roundtable and the USTR/Commerce International Trade Advisory Committee on Automobile Equipment and Capital Goods.
Mr. McGibbon began his career as an economist and analyst and rose to the position of Assistant Director for Statistics at the National Machine Tool Builders' Association (NMTBA) – AMT's predecesor. In 1987, he briefly left NMTBA to work for the U.S. Department of Commerce (USDOC) for five years.  There, Mr. McGibbon served as an industry analyst providing insight into technical and market issues in the capital equipment sector for trade agreements and for various divisions of the USDOC, developed USDOC-sponsored pavilions in trade shows and was assigned to special trade promotion programs such as the U.S. – Japan Cooperation Program (US-JCP). The US-JCP was a market access program introduced to identify and overcome non-tariff barriers to U.S. exports to Japan.  Upon his return to AMT in 1992, Mr. McGibbon oversaw AMT's economic, analytics, research, and membership teams.
Markus A. Moll, Managing Director, SMR Steel and Metals Market Research

Markus Moll is managing director at SMR Steel and Metals Market Research, providing market intelligence in form of single- and multi-client studies to the specialty steel industry in Europe, the USA and Asia. He draws from his extensive metals experience with PLANSEE, a world market leader in refractory metals, such as molybdenum, tungsten, and tantalum, as well as his time as a market analyst with a German market research firm, where his work focused on stainless steel long products and nickel alloys. SMR is located in Reutte county of Tyrol – in the "Heart of the Austrian Alps" which is a perfect location to monitor the Global Specialty Steel Market!
Jill A. Notini, Vice President, Communications & Marketing, Association of Home Appliance Manufacturers
Jill Notini is AHAM's Vice President, Communications and Marketing and has been with AHAM since 1999. In her role, Notini has responsibility for member communications, media and consumer outreach and AHAM's shipment data programs and market research. Notini also oversees membership recruitment efforts.  In addition, she has executed consumer safety education and category promotion programs to raise awareness of safety issues and promote key benefits of home appliances. Notini also developed an award winning appliance donation program called "Home Sweet Home," which provided appliances to those rebuilding from Hurricane Katrina.  She is a member of the American Society of Association Executives (ASAE), and has served on the Board of Directors of the Consumer Trends Forum International (CTFI) and the Program Committee of the Electrical Safety Foundation International (ESFI). Notini was named to Dealerscope Magazine's 40 Under 40 and was named PR News "15-to-Watch." Jill also was named one of PR News' Top Women in PR for 2017.  Jill graduated from American University with a B.A. in Public Communications.
Tim Pippard, Managing Partner, GWT Intelligence LLC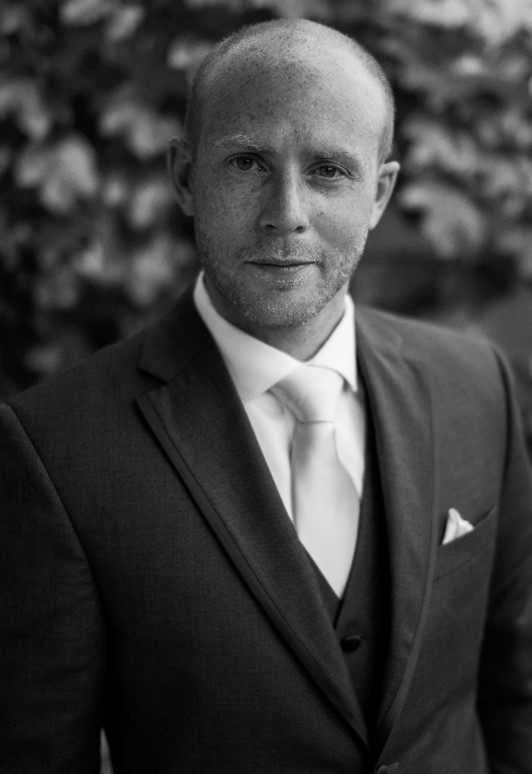 Tim Pippard is Managing Partner at GWT Intelligence LLC, a consulting and advisory firm focused on the nation-state military advantages and A&D market opportunities driven by investments and developments in critical emerging technologies. In this role, he is responsible for developing and executing the strategic direction of the firm, as well as: cultivating and implementing customer engagements and solutions; delivering thought leadership via webinars, in-person events and capability briefings; and conducting research/analysis activities on national security, defense, intelligence and industry trends to drive opportunity identification and priorities.
Prior to GWT Intelligence, Tim spent more than 15 years in various commercial and analytical roles at Janes, the global open-source defense intelligence provider. During his Janes career, Tim served as Executive Director for the Americas region, leading a team of business development managers, sales executives, consultants, advertising/media specialists and channel partners responsible for driving adoption of Janes solutions across core defense, intelligence, and national security customers in the United States, Canada, and Latin America.
Tim also led, as Global Vice President, the Janes professional services division, leading the sustained expansion of Janes global consulting and OSINT training portfolio by building long-term, high-value relationships with Janes customers and expanding Janes geographic footprint into untapped markets.
Before joining Jane's in 2004, Tim worked in various capacities in the non-governmental sector, including in the Peace and Security section of the United Nations Association in London, as well as at Stakeholder Forum for a Sustainable Future, during which time he published his book 'Human and Environmental Security: An Agenda for Change (Earthscan Publishers, 2005).
Kenneth D. Simonson, Chief Economist, Associated General Contractors of America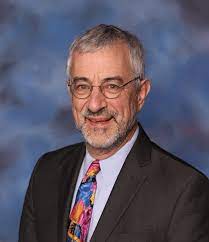 Ken Simonson is the Chief Economist at the Associated General Contractors of America. He joined AGC of America in September 2001. Ken's weekly one-page email newsletter for AGC, The Data DIGest, provides 8000 readers with the latest economic news relevant to construction. He also sends out a variety of state-specific information. He is interviewed and quoted almost daily by local and national media, including The Wall Street Journal, USA Today, Business Week, and CNBC. In addition, he has written eight booklets explaining tax provisions in plain English, and he contributes frequently to a variety of business and professional publications and conferences.
Ken has 35 years of experience analyzing, advocating and communicating about economic and tax issues. Before joining AGC, he was senior economic advisor in the U.S. Small Business Administration's Office of Advocacy. Earlier, he was vice president and chief economist for the American Trucking Associations. He also worked with the President's Commission on Industrial Competitiveness, the U.S. Chamber of Commerce, the Federal Home Loan Bank Board, and an economic consulting firm.
Ken was appointed to the Blue Ribbon Panel of experts advising the National Surface Transportation Policy and Revenue Study Commission. Ken is a board member of the National Tax Association and the National Association for Business Economics (NABE) and is author of "Digging into Construction Data," published in NABE's journal, Business Economics. Since 1982, he has co-chaired the Tax Economists Forum, a professional meeting group he co-founded for leading researchers and policy makers among tax economists. He is vice president of Community Tax Aid, an organization that prepares returns for free for low-income taxpayers. Ken has a BA in economics from the University of Chicago, an MA in economics from Northwestern University, and has taken advanced graduate economics courses at the Université de Paris, Johns Hopkins and Georgetown.
Haig Stoddard, Principal Forecaster, Forecast & Analytics, Wards Intelligence

Haig has followed the auto industry for over three decades, starting as a reporter and editor for Ward's Automotive Reports and transitioning to automotive market analyst. Most of his career has been spent at Wards, with stints along the way forecasting North American vehicle production at IHS, and as a vehicle market analyst at both Dana and General Motors. Since returning to Wards, he has served as the company's lead vehicle-market analyst, focusing on tying together demand, vehicle production and powertrain trends. He also has created and co-created several of the company's current analytical outputs related to forecasts, plant capacities, product cycle plans, market segmentation and future vehicle propulsion reports. Currently, he supports the Wards Intelligence database and produces regularly scheduled and custom subscription-based posts tied to North America production and sales analysis and forecasts, as well as general global market analysis. He also is working on projects to help expand the company's coverage of future trends through creating vehicle-based forecasts related to factory-installed equipment, such as ADAS and mobility.
Megan Tanel, Senior Vice President, Construction Equipment & Utility Sector, Association of Equipment Manufacturers
Megan Tanel joined the Association of Equipment Manufacturers (AEM) in 1995, becoming Senior Vice President of Exhibitions and Events in 2016, and advanced to her current role of Senior Vice President of Construction and Utility Sector in 2020.   In this position, Tanel serves as liaison with construction-specific industry organizations, customer groups, and government agencies worldwide for construction and utility-related issues, as well as overseeing AEM efforts in workforce solutions.
Tanel currently serves as a member of the Milwaukee Women's Leadership Group. She previously served as Chair, and Education Committee Chair, of the International Association of Exhibitions and Events (IAEE) in 2015, and served on customer advisory boards for the cities of Las Vegas, Louisville, Ky., and Orlando, Fla.
The IAEE recognized Tanel with both their Woman of Achievement Awards and Distinguished Service Award in 2017.
Tanel holds a Bachelor's Degree in Mass Communications, PR, Speech, and German from the University of Wisconsin-La Crosse, and a Certificate in Exhibition Management from IAEE. Tanel enjoys spending time with her husband, four daughters, and two dogs, a St. Bernard and an English Bulldog.
Kenny Vieth, President, Americas Commercial Transportation Research Company LLC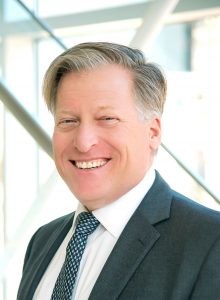 After graduating from Southern Illinois University, Vieth spent six years in city government and education before joining ACT Research in 1991. Vieth became a partner in 2000 and was named President in 2010. Kenny oversees commercial vehicle analysis and forecasting at ACT. In his capacity as the principal heavy vehicle market analyst, Vieth has become an advisor to OEMs, suppliers, Wall Street and the Federal Reserve, for whom he is a frequent contributor to the Beige Book report.
In 2008, Vieth cemented a partnership with China's State Information Center to provide forecasts to Western companies interested in understanding commercial vehicle demand trends in China.
Vieth is a consulting economist to the National Private Truck Council 2012 and earned Chicago Federal Reserve's Annual Automotive Outlook Symposium Consensus Forecast Top Forecaster in 2014.
Thomas Walstrum, Ph.D., Senior Business Economist, Federal Reserve Bank of Chicago

Thomas Walstrum is a senior business economist in the economic research department at the Federal Reserve Bank of Chicago. His responsibilities include the Seventh District's contribution to the Beige Book, the Chicago Fed Survey of Business Conditions, the Midwest Economy Index, and briefings for the Chicago Fed president on Seventh District economic conditions. He also is a contributing author to the Bank's Midwest Economy blog.
Walstrum holds a B.A. in economics from Wheaton College, Illinois, and a Ph.D. in economics from the University of Illinois at Chicago, with concentrations in labor and urban and regional economics.
Robert F. Wescott, Ph.D., President, Keybridge LLC

Robert F. Wescott is President of Keybridge. Dr. Wescott has more than 30 years of professional experience working on macroeconomic, financial, and public policy issues. He served for four years as Special Assistant to the President for Economic Policy at the National Economic Council at the White House and as Chief Economist at the President's Council of Economic Advisers.
From 1994-98 Dr. Wescott was Deputy Division Chief in the Research Department of the International Monetary Fund, where he did research on global economic risks and policy challenges. He also was an official in the Fund's European Department. From 1982-93, he was Senior Vice President and Chief Economist at WEFA Group (today IHS Markit, Inc.), a private economic modeling and analysis firm, where he was responsible for all economic modeling, forecasting, and consulting operations.
In 1989-90, he was the first Research Director at the International Centre for the Study of East Asian Development (ICSEAD) in Kitakyushu, Japan. He holds a Ph.D. in Economics from the University of Pennsylvania.
Kimberly E. White, Vice President & Senior Consultant, Numerof & Associates

Kimberly E. White, MBA, Vice President for Numerof & Associates, Inc., is a respected advisor with a proven track record of launching new initiatives, evaluating declining markets, turning around troubled units, and managing high profile projects in rapidly changing environments. Given her work across the entire healthcare spectrum globally, Ms. White has developed expertise in the areas of pricing and reimbursement strategy, population health, message development, sales management, public affairs, and advocacy. She has worked in a variety of industries and businesses ranging from non-profits to Fortune 500 companies. Ms. White also leads the firm's medical device and pharmaceutical initiative.
Ms. White has extensive experience working with market access, reimbursement, and product distribution. Within the healthcare industry, she has developed payer advisory boards, conducted primary and secondary research, created and implemented new commercial models, and worked with public and private sector clients, including state legislators.
In addition, Ms. White has developed product launch plans; conducted market segmentation analyses to guide sales and operations initiatives; evaluated market opportunities for expansion and consolidation; developed strategic alliances with vendors; and developed economic and clinical value propositions. Her broad experience is reflected in her extensive speaking and writing on subjects such as the impact of healthcare reform, population health, commercial model and organizational change, as well as market access.
Ms. White graduated from Drake University in Des Moines, Iowa with a Bachelor of Science in Business Administration. She completed her Master of Business Administration at the University of Chicago.