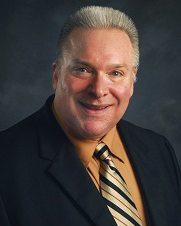 Bob Butler
Bob Butler, TSP began his career at Butler Learning Systems after graduating from college in 1978 from Bowling Green State University.  He worked in the areas of graphics production, sales and facilitating seminars. He co-authored the company's sales, leadership and customer service programs with his father and founder of BLS, Don Butler (1925-2002).  In 1975, Butler registered the term "The Sales Professional®" (TSP) and has certified thousands of Sales Professionals in a Sales Certification Process for Next Generation Selling.
As second generation, Bob continues to position Butler as a training publisher with over 30 programs (200+ modules) in Next Generation Selling, Persuasive Leadership and Service Excellence. His vast insight, knowledge and experience stems from working with top management and their associates in literally hundreds of companies and industries. Bob attributes his success to over 30 years of facilitating seminars to hundreds of thousands of people, learning from them as much as they were learning from him.
Bob has the unique talent of engaging all participants in his seminars. When you get adults together and get them involved, they learn from each other. Synergistic results can be achieved when the learning environment is open to participation, discussion and workshops that develop specific action plans. This is the methodology and approach that has become BLS' hallmark of success since 1959.  "Butler facilitates, we don't just instruct."  Bob is truly "The Sales Professional®" celebrating over 35 years' experience in the sales trenches and is a "Product of the Product."  He resides in Dayton, OH.
View more at www.butlerlearning.com
Michael Corcoran
A highly successful sales and management professional, Michael Corcoran has over 30 years' experience leading sales, service and management teams to consistently meet and exceed organizational goals and expectations.
Michael's fifteen year corporate career began in steel sales, followed by a turn as an award winning sales associate in business forms.  He ultimately led a national sales force, and through innovative and creative programs and personal leadership increased sales for his product line from $2 million to over $21 million over a 4 year time period.
Michael founded his own business, and for the past nineteen years has served the business community as a speaker, trainer and consultant.  Clients have taken Michael to fifteen countries, delivering highly interactive keynotes and programs in Leadership/Management, Customer Service and Sales.  He is recognized as a perspective and thought leader.  His programs are designed to focus and energize organizations to build improvement from within, to drive performance and results for both individuals and the organization as a whole.  His client list includes manufacturing, service, technology, bio-tech, and pharmaceutical companies, Major League Baseball teams and stadiums, the NFL and some of the Top 100 Golf & Country Clubs in the United States.
Michael currently resides and travels from Denver, Colorado.
View more at www.mindsetmatters.com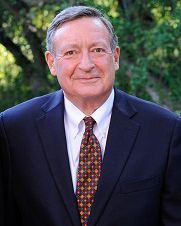 Fred Doering
As principal of Fred Doering Associates Inc, a training and communication company, Fred has developed and delivered numerous sales, marketing and management initiatives for major firms in a variety of industries including Distribution, Financial Services, Manufacturing, and Telecommunications. His courses have included paper-based and electronically mediated programs. Fred has developed marketing research and focus group instruments and has conducted important research for a number of clients including J.P. Morgan/Chase, United States Cellular, Spencer Stuart, and the MSCI.
As a facilitator, Fred challenges both the individual and the group to move beyond personal and organizational constraints in developing creative solutions.  He has authored and delivered numerous sales and marketing programs including Consultative Selling for Major Accounts, Negotiating in Any Market, Exceptional Customer Service, Differentiating Your Company, Selling Value not Products, and Hunting and Farming to Develop New Accounts.  He has delivered training throughout North America as well as the United Kingdom and Europe.
Fred holds a B.A. degree from Harvard University in economics and a Masters degree in Communication Studies from Northwestern University. His personal interests include increasing education and classical music opportunities, and he serves on the Board of Directors of the St Matthews Music Guild, a not-for-profit organization offering both professional concerts and musical opportunities for students and composers in Southern California.  He resides in Malibu, California.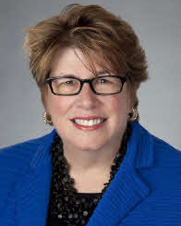 Maureen Eddy Grinnell
As Principal, Beyond Quota LLC, Maureen Grinnell combines skills-based training with outcome-based consulting to improve sales and service results for its client organizations.
Maureen Grinnell has been a consultant to the Metals Service Center Institute (MSCI) since 1998. When inside sales training was identified as a high priority in 2000, Beyond Quota partnered with the MSCI to develop Adding Value Through Inside Sales. More than 2,000 metals industry professionals have completed the program, through MSCI-sponsored public workshops, chapter seminars and custom on-site sessions for member organizations.
Maureen also develops and facilitates workshops in coaching, customer service, negotiation and presentation skills. In addition to MSCI, Beyond Quota's clients include Abbott, Apple, Bank of America, Coca-Cola, FedEx, and Sprint.
She received a Bachelor's of Journalism in Advertising from the University of Missouri-Columbia. Before shifting her career focus to training and consulting, Maureen held client service positions at Marsteller Inc. (now Young and Rubicam) and Leo Burnett USA advertising agencies. She and her husband, Dave, have one son, Matt, an inside sales representative in the technology field.
View more at http://www.beyondquota.com/
Jon Schreibfeder
Jon Schreibfeder is president of Effective Inventory Management, Inc., a firm dedicated to helping manufacturers, distributors, large retailers and service organizations get the most out of their investment in stock inventory.  Jon literally grew up managing inventory in a family owned industrial distribution company.  After receiving a degree in economics, He went to work as a consultant for two major computer software companies, specializing in inventory management.  Jon founded Effective Inventory Management, Inc. in 1996.  EIM clients range from small one location distributors to Fortune 100 companies.
Over the past 32 years, Jon has helped over two thousand firms improve their productivity and profitability through better inventory management.  He is the author of numerous articles and a series of books on effective inventory management including the recently published Achieving Effective Inventory Management – Fifth Edition and the National Association of Wholesale Distributor's Guess Right – Best Practices in Demand Forecasting for Distributors.  In addition Jon has designed and developed the inventory-related features for many of the popular ERP systems marketed throughout the world.
A featured speaker at seminars and conventions throughout North America, Latin America, Europe, Asia, and the Pacific Rim, Jon has been awarded the title "Subject Matter Expert" in inventory management by the American Productivity and Quality Center and is an advisor to Purdue University's Industrial Distribution Program.   Jon has conducted over 400 successful seminars and workshops covering all aspects of effective inventory management.
View more at http://www.effectiveinventory.com/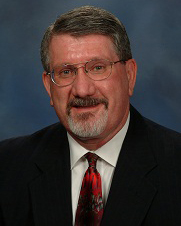 Thomas L. Tanel, C.P.M., CTL, CCA, CISCM
Thomas Tanel has an international reputation as a Subject Matter Expert, Consultant, and Seminar Leader in Purchasing, Operations and Inventory Management, and Logistics and Supply Chain Management. With more than 40 years of experience, he offers a seasoned perspective on purchasing, operations, transportation, warehousing, and logistics through his line, teaching, staff, and consulting positions.
Mr. Tanel is a Principal of CATTAN Consultants., a logistics advisory, counseling and training firm. Designated as a Lifetime Certified Purchasing Manager (C.P.M.) by the Institute of Supply Management (ISM). Additionally, Mr. Tanel is a Certified Cost Analyst (CCA) through the Institute of Cost Analysis, a Certified International Supply Chain Manager (CISCM) through the American Certification Institute, serves on the Board of Advisers for the International Purchasing and Supply Chain Management Institute, and has been named a 2014 Pro to Know in the supply chain industry as featured in the 14th annual listing by Supply & Demand Chain Executive magazine. Certified in Transportation and Logistics (CTL), he has served for 5 years as Director of Education for the American Society of Transportation and Logistics. He is a recipient of a number of prestigious honors, including the Transportation Management Field Award and the Physical Distribution Field Award, bestowed by the Society of Logistics Engineers (SOLE), as well as the Advanced Professional Designation in Logistics Management (APDLM), jointly conferred by the Air Force Institute of Technology and SOLE.
Some of the commercial organizations that have benefited from Mr. Tanel's assistance include: Agility (formerly PWC Logistics); Baosteel; Barrick Gold; Central Castings; CEVA Logistics (formerly TNT/CTI Logistx); Durrett Sheppard Steel; Eastern Metal Supply, Inc.; Halliburton Energy Services; Jeffreys Steel; Klockner Metals; Klöckner Namasco; Mobil Oil Corp.; Olympic Steel; Pacesetter Steel Services, Qatar Steel; Reynolds Aluminum Supply Co.; Siemens (various companies); Southern Nuclear Operating Co.; Temple-Inland Industries; Tuscaloosa Steel Co.; Wilkinson Steel & Metals; and Wolverine Tube, Inc.
Tanel has served as adjunct faculty in Materials Management and Distribution Management for Bloomfield University, The University of Maryland, Monmouth University, and St. John's University. He has conducted over 700 lectures and seminars for colleges and universities, professional associations and societies, and in-company clients, as well as for the American Management Association. A respected practitioner, his more than 90 articles and insights have appeared in, Canadian Transportation and Distribution, Container News, Distribution, Distribution Center Management, DC Velocity, Executive Business, Forward, Handling and Shipping Management, Inbound Logistics, Inside Supply Management, Inventory Reduction Report, Logistics Spectrum, Logistics and Supply Chain World,  Manufacturer's Mart, Materials Management and Distribution, Purchasing Magazine, Purchasing Management Digest, Purchasing World, Transportation and Distribution, and Warehousing Supervisor's Bulletin, to name a few.
View more at http://www.cattan.com/