Every business uses their ERP differently and in a fashion that is unique to them. But are you taking the time to ensure you are utilizing your ERP software to its full potential to maximize your workflow? This webinar will discuss:
How materials should be allocated
How businesses can tie in their ERP to shopfloor systems such as CAD/CAM software's
How shopfloors can conduct data capture by utilizing nesting software to dynamically nest multiple jobs together and how to get the most out of materials
How integrating quoting and estimating into your ERP is key to success for downstream processing, run times, allocation of materials and ordering stock
This session is ideal for Operations Managers, Sales Managers and Estimating Managers to learn how your ERP system can help you work smarter, not harder.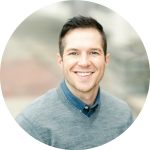 Brad Stropes started his career in 2011 as a Software Sales Rep for Statistical software. In 2013, he took a new position in Steel Software for a CAD CAM company called SigmaNEST. As a sales rep for SigmaNEST, Brad learned about the steel industry and was hooked. During his tenure at SigmaNEST, Brad became fluent in knowledge about ERP systems, 3D platforms and Nesting solutions. In 2017, Mr. Stropes joined SecturaSOFT as the COO to sell fabrication estimating software called SecturaFAB. SecturaFAB is the leading solution that enhances current ERP solutions. When asked about his most recent career development, Brad stated "Helping fabricators and service centers with technology is my favorite thing to do and estimating is the biggest hole in our space. Increasing quotes and decreasing lead time with SecturaFAB helps my customers win more business. Helping them is my passion."