Leadership Lessons from Moments that Matter
January 31, 10:00 am Central Time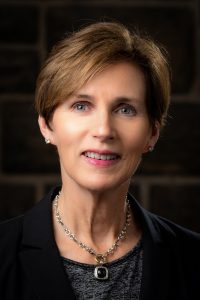 Join us as Brigadier General (Retired) Maureen LeBoeuf shares personal stories and leadership lessons that will inspire you to reflect on your own life. Lessons learned will be immediately applicable and will help you to become more successful, significant leaders.
Maureen LeBouef is an accomplished leader.
• First woman to chair a department at the U.S. Military Academy at West Point since it was founded in 1802
• Lead the department of Physical Education at the United States Military Academy whose mission is to educate, train and inspire the 4400 members of the Corps of Cadets as the Army's future ground combat leaders.
• Recipient of the distinct title: Master of the Sword
• Served in the Army's Aviation Branch as a Helicopter pilot.
• Author of the book Developing your Philosophy of Living and Leading: One Moment at a Time
Don't miss hearing the experiences in LeBoeuf's life that in the moment might have seemed trivial but later were pivotal in shaping her journey as a leader.