Women Supporting Women: Arconic's Journey to Advance DEI and Thrive
Tuesday, March 14 12:00-12:45pm Central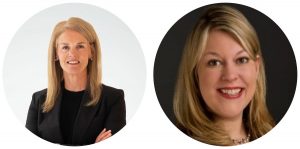 It's well known that companies with employees of different backgrounds, skills, experiences and knowledge leads to an increase in innovative and creative ideas which ultimately leads to business success. That's why diversity—and gender diversity particularly—has become a key focus for companies in the metals industry. Hear from Arconic Leaders Kim Ferro, Vice President, Global Marketing, Product & Technology, and Quinn Johnson, Vice President and Deputy General Counsel, who are Co-Leaders of Thrive, Arconic Women's Network. Thrive's mission is to provide an inclusive forum for collaboration, development and advocacy to create opportunity for women to thrive.
Learn how Arconic:
• Involves everyone in the conversation
• Champions promoting gender equity
• Educates and informs women at all stages in their career
• Mentors women to achieve their potential
You won't want to miss Kim and Quinn sharing the lessons and challenges they have encountered as leaders within the company and as co-leaders of Arconic's Thrive Network.