General Information
MSCI SPECIALTY METALS DIVISION CONFERENCE
Sheraton Grand at Wild Horse Pass, Chandler, AZ
March 12-13, 2019
Conference Registration
Registration Pricing
Delegates
Register extra early on or before January 11th: $1,695 – Super Early Bird!
Register on or before February 11th: $1,995
Register after February 11th: $2,195
Bring a Protegé*
Seasoned professionals can bring an emerging professional with seven or fewer years of industry experience for just $795. To register an emerging professional, please contact Briana Dee at (847) 485-3021.
Your registration fee covers lunch on Tuesday, refreshments, Tuesday evening reception and dinner, breakfast on Wednesday morning, refreshments, and Wednesday evening reception and dinner. You will also receive a link to receive presentations from the meeting – an invaluable resource.
What to Wear
During the day, business/resort casual sportswear is appropriate attire for our business sessions. This includes khaki slacks, polo-style shirts, or sweaters for the gentlemen; slacks, skirts, polo-style shirts, blouses, or sweaters for the ladies. Remember meeting room temperatures and personal comfort zones vary widely. It is recommended that you bring a sweater or jacket to the sessions. The Tuesday and Wednesday evening receptions and dinner will be held outdoors; weather permitting. It calls for casual and comfortable clothing; jackets are recommended. While planning your wardrobe, please remember that Phoenix's average high and low temperatures in mid-March are 76° high and 53° low.
Affiliate Member and First-Time Attendee Reception
Tuesday, March 12, 2019 – 5:30 pm
Are you an MSCI Affiliate Member? Is this your first Specialty Metals Conference or first MSCI event? The Specialty Metals Division Council and the MSCI staff welcome you to the Specialty Metals Conference 2019! Please join us for an early start and meet council members and staff prior to our Tuesday evening reception and dinner. Details to follow.
Questions or Assistance
For questions or assistance, contact:
Rose Manfredini
Vice President, Membership & Events
(847) 485-3008 – rmanfredini@msci.org
Briana Dee
Senior Membership & Events Coordinator
(847) 485-3021– bdee@msci.org
Schedule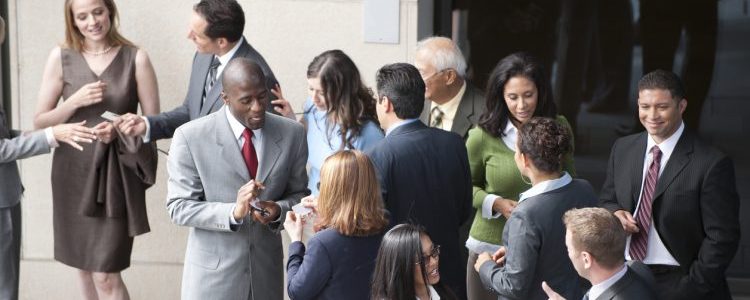 Tuesday, March 12
8:00 – 10:00 am
Specialty Metals Division Council Meeting (closed to council members)
10:00 am – 6:00 pm
Registration
11:30 – 12:30 pm
Lunch
12:30 – 1:15 pm
Industry CEO Keynote Address
MSCI is honored to welcome Bob Wetherbee to share his perspectives on the stainless industry, in his new role as President & CEO of Allegheny Technologies, Inc.(ATI)
Robert S. Wetherbee, president & CEO, Allegheny Technologies Inc.
1:15 – 1:45 pm
Refreshment Break
1:45 – 2:45 pm
U.S. and Global Economic Outlook 2019
Michael Gregory, CFA, managing director, deputy chief economist & head of U.S. Economics, BMO Capital Markets
2:45 – 3:15 pm
Transportation at The Crossroads
Idealease will share their perspectives on today's challenges and tomorrows opportunities on how we move metal.
Doug Gosnell, vice president, Idealease
3:15 – 3:45 pm
Refreshment Break
3:45 – 5:00 pm
Stainless Steel & Tool Steel Global End-Use Market Update 
Moll returns to share his expertise on global stainless steel, as well as tool steel and high- speed alloy markets.  He will provide an outlook for all key end-use markets we serve.
Markus A. Moll, managing director, SMR Steel and Metals Market Research
5:30 – 6:00 pm
Affiliate & First-Time Attendee Reception
6:00 – 7:00 pm
Receptions by Product Group
7:00 – 9:00 pm
Dinner
Wednesday, March 13
7:15 – 8:00 am
Breakfast Buffet
8:00 – 8:15 am
Robert Weidner, president & CEO, Metals Service Center Institute

8:15 – 9:00 am
Pricing Optimization
Understand what drives pricing decisions and how to best use existing information in your system. In this session, Lawrence will explain how to give meaningful, concise information to your sales force and how to implement best practices with minimal resources.
F. Barry Lawrence, Ph.D., program director and professor, Industrial Distribution Program, Texas A&M University
9:00 –9:30 am
Refreshment Break
9:30 – 10:15 am
Your New Talented Workforce
What's important to today's college graduates when making career decisions?  How can the metals industry attract and retain these most talented graduates?   We have gathered a student panel from the renowned Texas A&M Industrial Distribution program who will helps us navigate this industry challenge.
Moderator:  Bill Sales, executive vice president, operations, Reliance Steel & Aluminum Co.

10:15 – 11:15 am
Creating a High Performing Team Defined by Decentralization and Empowerment
If great leadership were simple or easy, everyone could do it. John Batiste shares his experiences in peace and war on how to build, nurture, and protect a culture where initiative is expected and valued.  John will focus on what it takes to build teamwork in a learning organization where teammates would rather ask forgiveness than permission, and "do the right thing when no one is looking".  From intentionally defining your company's values and culture, to providing clarity around task and purpose, he'll offer leadership techniques and tools that can be applied immediately.  The impact will be seen in better company alignment and focus, improved business results, lower voluntary turnover rates, higher quality standards, improved on-time delivery and overall customer satisfaction.
Major Gen. John Batiste U.S. Army (retired), partner, Batiste Leadership LLC
1:00 pm
Golf Tournament – Shotgun start
Whirlwind Golf Course at Wild Horse Pass
1:00 – 5:15 pm
TomKar Desert Excursion
6:30 – 8:30 pm
Reception & Dinner
Hotel & Travel
Hotel Information
About Sheraton Grand at Wild Horse Pass
Find yourself a world away at the Sheraton Grand at Wild Horse Pass, Arizona's premier Native American-owned luxury Phoenix resort.  Designed to be an authentic representation of the Gila River Indian Community's heritage and culture, the architecture, design, art and legends of the Pima and Maricopa tribes are celebrated in every detail of this Phoenix resort.  The AAA Four Diamond resort includes Aji Spa with a private pool and café, Whirlwind Golf Club with two 18 hole Troon-managed golf courses and the only AAA Five Diamond – Forbes Five Star award restaurant in Arizona – Kai.
Sheraton Grand at Wild Horse Pass
5594 W. Wild Horse Pass Blvd
Chandler, Arizona  85226
Phone: 602.225.0100
Website: http://www.wildhorsepassresort.com
Online reservations may be made here. When calling, please mention MSCI to receive the negotiated rate.
Room rate (run of house – single/double occupancy): $289.00 plus tax and a discounted $10.00 resort fee
Cut-off date: Monday, February 11, 2019
Transportation Information
Sheraton Grand at Wild Horse Pass is located 11 miles from Phoenix Sky Harbor Airport and 15 miles from downtown Phoenix in the Gila River Indian community.
Transtyle Transportation is the preferred company for town car service. Please call 1-800-410-5479 for advanced reservations or online here: http://www.transtyle.com/reservations.  The approximate cost is $55.00 one way for up to four people.
Taxi service is available at the lower baggage claim area and the fare is approximately $35.00 and up.
Super Shuttle is also available in the lower baggage claim area and the fare is approximately $27.00 one way per person. To make reservations from the hotel to the airport, please call 1-800-730-9267.
National Car Rental and Enterprise Rent-A-Car
We are proud to announce that National Car Rental and Enterprise Rent-A-Car along with its subsidiary Enterprise Fleet Management are MSCI member companies!
MSCI is supporting its new member by suggesting that you also support Enterprise and/or National when renting a car during MSCI conferences. MSCI has negotiated discounted rates for your benefit. For faster service and reward options please enroll into Emerald Club. Emerald Club members are recognized at both National and Enterprise so please reference your Emerald Club number and Account Number XZ15W61 when reserving at both National and Enterprise. Counter bypass is available through National Car Rental. Reservations with Enterprise and National can be made by phone or online at http://www.enterprise.com/car_rental/deeplinkmap.do?bid=028&refId=MSCIW61
Golf
Devils Claw Course at Whirlwind Golf Club
Wednesday, March 13, 2019 1:00 pm shotgun start
Whirlwind Golf Club is a truly unique Southwest golf experience sensitively designed to preserve the rich cultural heritage of the Gila River Indian Community. Surrounded by spectacular mountains and managed by Troon Golf, this unique Chandler golf course is also home to the PGA's Nationwide Insurance Tour, Gila River Golf Classic held every year in October.  The two Chandler golf courses, Devil's Claw and Cattail, are masterpieces developed by Gary Panks that will impress and challenge golfers of all skill levels.
Fee: $275.00 per person, inclusive of transportation to the course, greens fees, golf cart, range balls and lunch.
Callaway clubs are available to rent for $60.00, plus tax, and are charged to your room portfolio.
Should you wish to arrange individual tee times, please contact the golf shop directly: 1-800-940-1500
Golf pairing requests will be taken until Monday, March 4, 2019. Please email confirmed foursomes to Julie Thane.  After that time, we will be unable to accommodate special requests.
Tours & Activities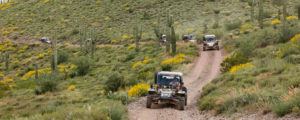 TomKar Excursion
Wednesday, March 13, 2019 1:00 – 5:15 pm
$235.00 pp
This exciting excursion takes you deep into the Sonoran Desert on a one-of-a-kind TOMKAR, a highly capable, military grade, off-roading machine originally designed for Israeli Defense Forces. Led by a world class adventure guide, with extensive knowledge of the Arizona desert, you'll actually be able to drive the TomKar down the trails of this backcountry area. You'll also learn about the ancient culture that used to call the reservation home, as well as the variety of desert plants and wildlife native to the Southwest. Cruising through the rugged terrain of the majestic mountains, you'll come upon scenic views that showcase the mighty Saguaro cactus amidst the winding canyons—keep an eye out, you may even spot a coyote, wild burros or a herd of javalinas! Explore trails that few have seen and enjoy the view down at the Verde River (time and weather permitting) an old stage coach trail or 1,000 year old Hohokam Indian areas, nestled deep in the wilderness. This is the ultimate off-road adventure! Please wear sturdy walking shoes, a visor or hat and sunscreen recommended.
Sponsorships
Don't miss the opportunity to generate new leads and raise positive awareness of your company. Be a 2019 Specialty Metals Division Conference sponsor and build on your relationships within the metals supply chain.
There are a number of outstanding sponsorship opportunities. For more information and to secure your sponsorship, speak with Monique Kaiserauer at 847-485-3004.
Deadline to submit artwork is Monday, February 11, 2019. Limit one sponsor per event unless otherwise noted.
*Complimentary registrations are valued at $1,695
**Limit 2 sponsors
$7,500 Level
$7,500 Level includes one complimentary registration*, signage, listing in the conference app, and display of literature. Meal sponsorships also include a reserved table, and the golf sponsorship includes custom flags. Choose from:
Lunch March 12
Dinner Sold! Sponsored by Amerinox Processing
Breakfast March 13
Room Drop of company literature or takeaway item March 12
Golf Tournament March 13
MSCI SMD Conference App
Room Keycards provided upon check-in
Bound Notebooks provided upon registration
Bottled Water provided at refreshment breaks and throughout the conference Sold! Sponsored by Reliance Steel & Aluminum Co.
$5,000 Level
$5,000 Level includes signage, listing in the conference app, and display of literature. Choose from:
Custom Charging Station for phones and tablets
Mints provided throughout the conference
$3,500 Level
$3,500 Level includes signage, listing in the conference program and app, and display of literature. The refreshment break and reception sponsorships also include custom napkins. Choose from:
Product Division Reception

Flat Rolled Sold! Sponsored by Main Steel
Pipe & Tube Sold! Sponsored by American Stainless Tubing
Bar, Tool Steel & Nickel Alloy Sold! Sponsored by  Böllinghaus Steel Americas

Refreshment Break

March 12 Sold! Sponsored by Specialty Metals Processing
March 13 Sold! Sponsored by Idealease
Speakers
Doug Gosnell, vice president, Idealease
Doug graduated from The Ohio State University in 1989 with a bachelor's degree in Logistics.   He has worked in the full-service lease industry for the last 25 years.   During that time, he has served on committees with the California EPA to develop programs that provide incentives to invest in alternate fuels vehicles, is active in several professional organizations, such as MSCI, has earned the designation of CTP through the National Private Truck Council and has expanded his skills through attending the Thayer Leadership Development Group.  For the last 14 years he has been employed by Idealease where he is currently responsible for their National Accounts program throughout the United States and Canada.
Major Gen. John Batiste U.S. Army (retired), partner, Batiste Leadership LLC
John Batiste retired from US Army in November 2005 after more than 31 years of active commissioned service.  His final position in the Army was commanding general of the 1st Infantry Division, the "Big Red One", from August 2002-June 2005.  During this period, the 1st Infantry Division was deployed to Kosovo, Turkey and Iraq.
John graduated from the United States Military Academy in 1974 and was commissioned as an infantry officer.  His major combat and peace enforcement experience includes Operations Desert Shield and Storm from August 1990 to April 1991, Bosnia-Herzegovina during the Implementation Force (IFOR) mission from December 1995 to November 1996, and Operation Iraqi Freedom 2 from January 2004 to February 2005.
John earned a master's degree in financial management from the Naval Postgraduate School in Monterey, California (1981).  He graduated from the Army War College (1994), the Command and General Staff College (1986), the Infantry Officer Advanced and Basic Courses (1975 and 1979, respectively), and was a Ranger School honor graduate (1975).
After retirement from the Army, John shifted his attention to the for-profit corporate world and served as president and CEO of Klein Steel Service Inc from 2005 to 2013, and president and CEO of Buffalo Armory LLC from 2013 to the present.  He also partnered with his daughter, Jeanette, to form Batiste Leadership LLC to provide organizations with leader development, team building and strategic planning support.
John is a past member of the executive committee and board of directors of the Metals Service Center Institute and the executive committee of Raffles Insurance Ltd.
John and his wife Michelle live in Brighton, New York and have five children and eight grandchildren.
Michael Gregory, CFA, managing director, deputy chief economist & head of U.S. Economics, BMO Capital Markets
Michael Gregory is Deputy Chief Economist and Head of U.S. Economics for BMO Capital Markets. He manages the team responsible for forecasting and analyzing the North American economy and financial markets.
Michael began his career in economics with Royal Bank of Canada in Montreal in the mid-1980s, before moving to Toronto to work in RBC's foreign exchange and money market research group. He eventually moved further along the yield curve and across the border, joining the fixed income strategy group at Lehman Brothers in New York City in the mid-1990s. Returning to Canada at the end of 2001, Michael headed up the Financial Services Analysis team at Bank of Montreal, focusing on regulatory and industry restructuring issues, before shifting to BMO Capital Markets Economics in 2004. He moved to Chicago in late 2013, providing research support for the U.S. and Canadian fixed income business and working with the Global Fixed Income Strategy team, before returning to Toronto last year.
Michael is a graduate of Concordia University in Montreal and the University of Western Ontario in London. Michael also did doctoral studies at Fordham University in New York City. He holds a Chartered Financial Analyst designation.
F. Barry Lawrence, Ph.D., program director and professor, Industrial Distribution Program, Texas A&M University
Dr. Barry Lawrence holds the Leonard and Valerie Bruce Leadership Chair, the Program Coordinator of the Industrial Distribution Program, Director of the Thomas and Joan Read Center, and Director of the Global Supply Chain Laboratory at Texas A&M University.
As a faculty member of the Industrial Distribution Program he is involved in graduate, undergraduate, and professional continuing education teaching activities, funded research projects, publications and industry presentations. His teaching activities surround classes in manufacturer/distributor relationships, Supply Chain Management, distributor profitability, and distribution strategy. He is a frequent speaker for distribution associations, buying groups and companies on topics ranging from distributor profitability, distribution growth & market share, pricing optimization, inventory asset management, sales and marketing optimization, global distribution, and numerous other topics.
Dr. Lawrence is a fellow of the National Association of Wholesaler Distributors (NAW) institute and the author of five books on distributor competitiveness.  Dr. Lawrence holds a Ph.D. in Information and Operations Management from Texas A&M University, an M.B.A. from Texas State University and a B.B.A .in Finance from University of Texas at Austin. He has more than 10 years of industry experience in sales and retail business before joining Texas A&M.
Markus A. Moll, managing director, SMR Steel and Metals Market Research
Markus Moll is managing director at SMR Steel and Metals Market Research, providing market intelligence in form of single- and multi-client studies to the specialty steel industry in Europe, the USA and Asia. He draws from his extensive metals experience with PLANSEE, a world market leader in refractory metals, such as molybdenum, tungsten, and tantalum, as well as his time as a market analyst with a German market research firm, where his work focused on stainless steel long products and nickel alloys. SMR is located in Reutte county of Tyrol – in the "Heart of the Austrian Alps" which is a perfect location to monitor the Global Specialty Steel Market!
Bill Sales, executive vice president, operations, Reliance Steel & Aluminum Co.
A degree in Industrial Engineering from Louisiana Tech and a Masters in Industrial Engineering from Louisiana State University helped Bill Sales land his first job out of college with Kaiser Aluminum & Chemical Corporation. Beginning with engineering individual pieces for specific projects, Bill then gained valuable exposure to and experience in the production and sales departments. Over a 17-year tenure, he gained increasingly broader bases of knowledge and responsibility from which to make strategic decisions that affected the company. His knowledge of the supply side of the metals industry made Bill a great fit to head up Reliance's non-ferrous operations, of which he took the helm in 1997. As Reliance increased its portfolio of specialty metals service centers, Bill's experience has been instrumental, from both strategic acquisition and operational standpoints. Having been with Reliance for over 20 years, Bill now maintains operations oversight of numerous Reliance's subsidiaries and divisions. In May 2015, he was promoted to the position of Executive Vice President of Operations. Additionally, Bill has been a longtime volunteer leader at the Metals Service Center Institute.  He has been a director on the MSCI Board of Directors since 2011,  serves on the Executive and Governance Committees and is the Past Chair of its Aluminum Products Division Council.
Robert S. Wetherbee, president & CEO, Allegheny Technologies Inc.
Robert S. "Bob" Wetherbee is President and Chief Executive Officer of Allegheny Technologi es Inc. (ATI), a global manufacturer of technically advanced specialty materials and complex components. He was appointed to his current role and the ATI Board of Directors effective January 1, 2019.
Previously Bob served as Executive Vice President of ATI's Flat Rolled Products (FRP) business. He was recruited in 2014 to transform FRP, then heavily reliant on commodity stainless steel and strip, into the business it is today: a producer of high-value differentiated flat rolled products, which leverages its innovative Hot Rolling and Processing Facility (HRPF) and other assets to serve global markets, including the aerospace and defense, oil & gas, and chemical/hydrocarbon processing industries, with a base load of commodity stainless products.
Bob first joined ATI in 2010 to run the Tungsten Materials business, leading it to achieve record financial performance results prior to its divestiture by ATI in 2013. Bob left ATI in early 2013 to serve as President & Chief Executive Officer of Minerals Technologies Inc.
Prior to joining ATI, Bob spent 29 years at Alcoa serving in a variety of operational leadership roles, including as President, Rigid Packaging; President – Sheet & Plate Products; and interim CEO of Metalspectrum.com, an industry-led ecommerce marketplace.
Bob holds a Bachelor of Science degree in Industrial Administration with an emphasis in Accounting from Iowa State University. He is a member of the Association for Iron and Steel Technology Foundation Board of Trustees, and maintains numerous professional affiliations. He is a past member of the American Instititue of Certified Public Accountants.
Policies
A full refund will be issued for cancellations received in writing by MSCI by 5:00 pm Monday, February 11, 2019; cancellations received in writing by MSCI by 5:00 pm before Friday, February 25, 2019, will receive a refund of 50% of registration fees paid. No shows and cancellations received after that time will not be eligible for refunds. Substitutions may be made at any time. Written cancellations or substitutions will be accepted by the MSCI Member Services Department.
Activity registration deadline is Monday, February 11. No refunds on cancelled activities or golf will be issued after this date as we are obligated to provide guarantees to our vendors.
*Bring a Protegé
Seasoned  professionals can bring an emerging professional with 7 or fewer years of industry experience for just $795. To register an emerging professional and for more details call Briana Dee at 847-485-3021.
MSCI Antitrust Policy
MSCI conferences strictly comply with all U.S. antitrust laws. As a conference attendee and/or presenter, we ask that you review and adhere to the MSCI Antitrust Policy.
Content Policy
The content (including, but not limited to, slides, charts, video-clips, etc. ) presented at MSCI conferences is proprietary and presented solely for the benefit of conference attendees. The conference content should not be disseminated or re-transmitted in any way (e.g. electronically, via audio tape, etc.) to the public or third parties.
Entertainment Policy
Entertainment and/or company meetings should never be scheduled at the same time as official MSCI business or a social event. This includes breakfast sessions, business sessions, and evening group functions. MSCI recommends that company entertainment be planned prior to the opening or following the conclusion of the Specialty Conference.
Press and Sponsorship Policies
This event is closed to the press. Only event sponsors may distribute products or promotional materials at MSCI venues.  Please contact Monique Kaiserauer at (847) 485-3004 if you are interested in becoming a sponsor.
Registrant/Participant Image and Voice Agreement
Registration for attendance and/or participation at MSCI Conferences and other associated activities constitutes an agreement by the registrant to permit MSCI's to use and distribute (both now and in the future) the registrant or participant's image or voice in photographs, videotapes, electronic reproductions, audiotapes or other digital or electronic recordings of such event and activities.
Spouse/Guest Participation
Spouse and guests who accompany our delegates to Phoenix are encouraged to attend our Wednesday evening dinner. A spouse/guest dinner ticket for the Wednesday reception and dinner is $125. No children please. Your spouse or guest may also pay to participate in the optional activities noted in the schedule. The golf tournament is for delegate members only. To purchase a dinner or a tour ticket for your spouse/guest, please call Briana Dee at (847) 485-3021.