Save the Date! 2019 Specialty Metals Division Conference
March 12-13, 2019 | Chandler, AZ | Sheraton Grand at Wild Horse Pass
Save the Date
2018 Attendee List
General Information
MSCI SPECIALTY METALS DIVISION CONFERENCE
Hyatt Hill Country Resort and Spa in San Antonio, TX
March 13-14, 2018
Conference Registration
Registration Pricing
Delegates
Register on or before January 19th: $1,695 – Super Early Bird!
Register on or before February 12th: $1,895
Register after February 12th: $2,195
Bring a Protegé
Seasoned professionals can bring an emerging professional with seven or fewer years of industry experience for just $795. To register an emerging professional, please contact Briana Dee at (847) 485-3021.
Your registration fee covers lunch on Tuesday, refreshments, Tuesday evening reception and dinner, breakfast on Wednesday morning, refreshments, and Wednesday evening reception and dinner. You will also receive a link to receive presentations from the meeting – an invaluable resource.
What to Wear
During the day, business/resort casual sportswear is appropriate attire for our business sessions. This includes khaki slacks, polo-style shirts, or sweaters for the gentlemen; slacks, skirts, polo-style shirts, blouses, or sweaters for the ladies. Remember meeting room temperatures and personal comfort zones vary widely. It is recommended that you bring a sweater or jacket to the sessions. The Tuesday and Wednesday evening receptions and dinner will be held outdoors; weather permitting. It calls for casual and comfortable clothing; jackets are recommended. While planning your wardrobe, please remember that San Antonio's average high and low temperatures in mid-March are 73° high and 51° low.
The Thursday and Friday evening receptions and dinner will be held outdoors; weather permitting. It calls for casual and comfortable clothing; jackets are recommended. While planning your wardrobe, please remember that Orlando's average high and low temperatures in mid-March are 78º high and 58º low.
Affiliate Member and First-Time Attendee Reception
Tuesday, March 13, 2018 – 5:30 pm
Are you an MSCI Affiliate Member? Is this your first Specialty Conference or first MSCI event? The Specialty Products Division Council and the MSCI staff welcome you to the Specialty Conference 2018! Please join us for an early start and meet council members and staff prior to our Tuesday evening reception and dinner. Details to follow.
Questions or Assistance
For questions or assistance, contact:
Rose Manfredini
Vice President, Membership & Events
(847) 485-3008 – rmanfredini@msci.org
Briana Dee
Senior Membership & Events Coordinator
(847) 485-3021– bdee@msci.org
Schedule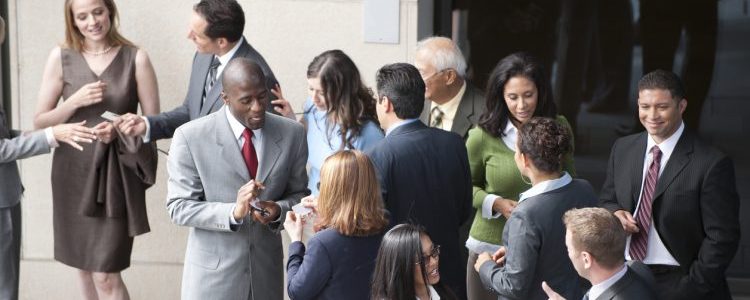 Tuesday, March 13
8:00 – 10:00 am
Specialty Metals Division Council Meeting (closed)
10:00 am – 6:00 pm
Registration 
11:30 am– 12:30 pm
Lunch
12:30 – 1:30 pm
Leading in Constantly Changing Environments
Do you have the skills necessary to operate in uncertain, complex, rapidly changing environments? Can you make decisions with incomplete information and effectively manage risk? Learn how to communicate intent and ensure alignment throughout your organization. Col. (Ret.) Tom Magness speaks to these learned leadership skills from his experience at West Point and his 26-year military career.
Colonel Thomas H. Magness, P.E., U.S. Army, Retired – Thayer Leadership Development Group
1:30 – 2:00 pm
Refreshment Break
2:00 – 3:00 pm
Mind Plus Machine Partnerships: Risks and Challenges
In partnership with humans, machine learning and AI are transforming businesses by solving intractable problems and upending stable businesses.  This presentation prepares leaders and decisions makers with an intuitive and powerful grasp of how AI works and can improve your leadership abilities and drive growth.
Brian Uzzi, Richard L. Thomas Professor of Leadership and Organizational Change, Kellogg School of Management, Northwestern University
3:00 – 4:00 pm
2018 and Beyond: An Outlook for the North America Economy
After one of the most tumultuous economic decades, we are seeing overall global stability and economic recovery beginning to gather steam. For the first time since 2010, the economy is outperforming most predictions and North will share his insight on 2018 and beyond.
Dan North, chief economist, Euler Hermes North America
4:00 – 4:15 pm
Refreshment Break
4:15 – 5:15 pm
Insight from the Front Lines: Top Industry Leaders Talk About Today's Most Pressing Challenges
A dynamic panel of executives from mills and service centers looks at the positives and negatives of doing business today and how they lead effectively.
Panelists: 
Michael J. Burbach, president, Midwest Region, Ryerson, Inc.
Andy Markowitz, president, Specialty Metals, Olympic Steel
Jeff Thompson, vice president, commercial, ATI Flat Rolled Products
Mike Williams, president, Coil Americas, Outokumpu Stainless USA, LLC
5:30 – 6:00 pm
Affiliate & First-Time Attendee Reception
6:00 – 7:00 pm
Receptions by Product Group
Flat Rolled
Pipe & Tube
Bar, Tool Steel & Nickel Alloy
7:00 – 9:00 pm
Dinner
Wednesday, March 14
7:30 – 8:00 am
Breakfast Buffet
8:00 – 8:30 am
MSCI Update
A brief update on member benefits and other industry-specific news.
Bob Weidner, president & CEO, MSCI
8:30 – 9:30 am
TOM (Theories on Metals) Talks
Cyber Security: What You Need to Know NOW
Whether your business is a one location or multiple location company, data security needs to be a top priority. Small and medium-sized businesses are becoming more frequent victims of data breaches. Shelton will explain the current types of cyber risks, risk assessment & mitigation, what threats are on the horizon, and what steps you need to take now to protect  your company and your customers.
Jay Shelton, senior vice president of executive risk, Assurance
Manufacturing 4.0: The Fourth Industrial Revolution 
A confluence of trends and technologies promises to reshape the ways things are made at rapid pace.  Learn about the latest trend of automation and data exchange and how it will impact your business.
Craig Zampa, principal, Plante Moran
MSCI Data: Valid and Valuable to Your Business
Learn why MSCI's data is valid and valuable as Marti outlines the current MSCI data reports available to MSCI members only. MSCI is excited to announce the new MSCI Data reports being offered in 2018 and Chris will explain why they will be important in making your business decisions.
Chris Marti, vice president, data analytics, demand forecasting & executive education, MSCI
9:30 – 10:00 am
Refreshment Break
10:00 – 11:15 am
Stainless Steel & Tool Steel Global End-Use Market  Update 
Moll returns to share his expertise on global stainless steel, as well as tool steel and high- speed alloy markets.  He will provide an outlook for all key end-use markets we serve.
Markus A. Moll, managing director, SMR Steel and Metals Market Research
6:30 – 8:30 pm
Reception & Dinner
OPTIONAL ACTIVITIES:
12:30 – 5:30 pm
Golf Tournament – Shotgun start, Hill Country Golf Course
Lunch buffet for golfers will be served at 11:30 am
1:00 – 5:30 pm
Texas Style Shooting
Hotel & Travel
Hotel Information
About The Hyatt Regency Hill Country Resort and Spa
Experience the true Texan hospitality of a stunning Hill Country hotel and resort. Nestled on 300 acres of the Rogers-Wiseman family ranch, this San Antonio resort & spa offers a unique blend of countryside relaxation and casual elegance. Located just 1.5 miles from SeaWorld San Antonio, and only 16 miles northwest of the downtown San Antonio River Walk and San Antonio International Airport, Hyatt Regency Hill Country Resort & Spa feels a world away, but with the convenience and fun of San Antonio just outside your door.
The Hyatt Regency Hill Country Resort and Spa​
9800 Hyatt Resort Drive
San Antonio, Texas, USA, 78251
Tel: +1 210 647 1234
Website: http://hillcountry.hyatt.com/en/hotel/home.html
Online reservations may be made by clicking here.
When calling, please mention MSCI to receive the negotiated rate.
Room Rate: $264.00 single/double, plus tax (resort fee has been waived)
Cut-off date: Monday, February 12, 2018
Please note: It is recommended that you make your hotel accommodations early to ascertain availability. These rates are available three days prior and three days after the conference, based upon availability. MSCI cannot guarantee availability or the room rate after February 12 or when the MSCI room block is filled— whichever occurs first.
All reservation requests must be accompanied by a first night room deposit, or guaranteed with a major credit card. Hotel room deposits will be refunded if cancellations are made at least 48 hours prior to scheduled arrival date.
Hotel check-in time is 4:00 pm and check-out time is noon. While the hotel will attempt to accommodate early check-in and late departures, it cannot be guaranteed depending upon hotel occupancy.
Transportation Information
National Car Rental and Enterprise Rent-A-Car
We are proud to announce that National Car Rental and Enterprise Rent-A-Car along with its subsidiary Enterprise Fleet Management are MSCI member companies!
MSCI is supporting its new member by suggesting that you also support Enterprise and/or National when renting a car during MSCI conferences. MSCI has negotiated discounted rates for your benefit. For faster service and reward options please enroll into Emerald Club. Emerald Club members are recognized at both National and Enterprise so please reference your Emerald Club number and Account Number XZ15W61 when reserving at both National and Enterprise. Counter bypass is available through National Car Rental. Reservations with Enterprise and National can be made by phone or online at http://www.enterprise.com/car_rental/deeplinkmap.do?bid=028&refId=MSCIW61
CTA Transportation offers 24-hour private chauffer driven services. Arrival cost is approximately $168.00 from the San Antonio Airport. Please call (210) 829-8608 for reservations.
Taxis are available near the baggage claim area of the San Antonio Airport. For return to the airport, please speak with the hotel concierge to make advanced arrangements.  Approximate one-way fare is $48.00.
Golf
Hill Country Golf Course at Hyatt Hill Country Resort and Spa
Wednesday, March 14, 12:30 pm shotgun start
Sprawling over 200 acres and designed by Arthur Hills and Associates to capture the beauty and landscape of the Texas Hill Country, the Hill Country Golf Club features diverse terrain, from links-style, rolling meadows and lush hillsides to tree-shaded plateaus and tranquil lakes and ponds. In 2012, the course was ranked among the Top 25 Southern U.S. Golf Resorts by Condé Nast Traveler.
Fee: $245.00 per person, inclusive of tournament and greens fees, golf cart and lunch.
Taylor-Made clubs are available to rent for $65.00 and are charged to your room portfolio.
Golf pairing requests will be taken until Monday, March 5, 2018. Please email confirmed foursomes to Julie Thane. After that time, we will be unable to accommodate special requests.
Tours & Activities
Texas Style Shooting
Wednesday, March 14, 2018 1:00 – 5:30 pm
$265.00 pp
Minimum 10/Maximum 55
The National Shooting Complex is one of the premier shooting facilities in the world, spanning 671 acres of San Antonio countryside. It hosts the World Skeet Championships and National Sporting Clays Championship. Certified instructors and experienced shooters will be partnered with new shooters and the contests begin. Included is deluxe motor coach transportation from the hotel to the complex, 50 rounds of ammunition per person, rental of guns, eye and ear protection. Please enjoy lunch on your own before the tour.
Sponsorships
Don't miss the opportunity to generate new leads and raise positive awareness of your company. Be a 2018 Specialty Metals Division Conference sponsor and build on your relationships within the metals supply chain.
There are a number of outstanding sponsorship opportunities. For more information and to secure your sponsorship, speak with Monique Kaiserauer at 847-485-3004.
Deadline to submit artwork is Friday, February 9, 2018. Limit one sponsor per event unless otherwise noted.
*Complimentary registrations are valued at $1,695
**Limit 2 sponsors
$7,500 Level
$7,500 Level includes one complimentary registration*, signage, listing in the conference program app, and display of literature. Meal sponsorships also include a reserved table, and the golf sponsorship includes custom flags. Choose from:
Lunch March 13
Breakfast March 14
Dinner March 13 or 14
Golf Tournament March 14
Room Drop of company literature or takeaway item March 13**
MSCI Specialty Metals Division Conference App
Room Keycards provided upon check-in
Bound Notebooks provided upon registration
Bottled Water provided at refreshment breaks and throughout the conference
$5,000 Level
$5,000 Level includes signage, listing in the conference program app, and display of literature. Choose from:
Conference Wifi provided during general sessions
Charging Station for phones and tablets
Mints
$3,500 Level
$3,500 Level includes custom napkins, signage, listing in the conference program and app, and display of literature. Choose from:
Refreshment Break March 13 or 14
Product Division Reception March 13 – choose from:

Bar, Tool Steel and Nickel Alloy
Flat Rolled
Pipe and Tube Sold! Sponsored by American Stainless Tubing, Inc.
Speakers
Mike Burbach
Mike Burbach serves as president of Ryerson's North-West region, which includes locations throughout the United States and Canada.
Mike started his metals career at Vincent Metals in 1984 as an inside sales representative in Minneapolis. After advancing through a variety of procurement, sales and product management roles, he was named general manager of the company's Green Bay location in 1992. In 1996, he moved to Indianapolis as general manager and then in 1999, assumed responsibility for the Vincent Metal Goods North region. In 2001, he was named regional vice president of Integris Metals North, adding the Pacific region in 2004. In 2005, he became the vice president and general manager of Ryerson Minneapolis and assumed vice president responsibility for the Pacific division a year later. Mike was promoted to president of the Midwest region in 2008.
Mike received his Bachelor of Science degree at the University of Wisconsin.
Colonel Thomas "Tom" Magness, USA (Retired)
Since first entering the U.S. Army as a cadet at the United States Military Academy, Tom has been a leadership "work in progress."  He has led military organizations from Platoon to Brigade. His unique background combines his service and education as a professional engineer with the confidence and professional development that comes from being an "Airborne Ranger!"  As a commander (CEO) with the US Army Corps of Engineers, he has completed numerous projects as part of multi-billion dollar construction programs ranging from locks and dams, to the border fence in Southern California and Southern Arizona, to large infrastructure projects in Afghanistan. He has taught engineering at the Military Academy at West Point and served as a coach / consultant at the Army's National Training Center. His final assignment in uniform was as commander (CEO) of a $5B construction program, leading 1,500 civilians and military in Afghanistan.  Following retirement, Tom served as COO for a $300M international construction company until leaving to start his own company, teaching high-impact leadership strategies across the Country.  He has published a highly impactful book on leadership – Leader Business:  Battle-Tested Leadership Strategies for any Organization.  He is on the faculty and teaches leadership principles at the Thayer Leader Development Group in West Point, NY.
Tom holds a bachelor's degree from the United States Military Academy and a master's in civil engineering from the University of Texas.
Markus A. Moll
Markus Moll is managing director at SMR Steel and Metals Market Research, providing market intelligence in form of single- and multi-client studies to the specialty steel industry in Europe, the USA and Asia. He draws from his extensive metals experience with PLANSEE, a world market leader in refractory metals, such as molybdenum, tungsten, and tantalum, as well as his time as a market analyst with a German market research firm, where his work focused on stainless steel long products and nickel alloys. SMR is located in Reutte county of Tyrol – in the "Heart of the Austrian Alps" which is a perfect location to monitor the Global Specialty Steel Market!
Jeffrey H. Thompson
Jeff joined ATI Flat Rolled Products in 2004 as Senior Marketing Manager – Plate.  In 2005, he was appointed Director of Marketing – Plate.  In May of 2006, he was appointed General Manager Specialty Plate.  In September 2012, Jeff was named Vice President and General Manager, Specialty Plate Business Unit.  He was named to his current position of Vice President, Commercial in April of 2016.
Prior to joining ATI Flat Rolled Products, Jeff had a long career path with Alcoa which began in 1979 as a Sales Representative for Alcoa Closure Systems International in New York City.  He later held sales assignments in Boston, Toronto and Los Angeles.  In these positions, he was responsible for several market areas, including packaging, transportation, aerospace and defense.  In 1988, Jeff was appointed Market Development Manager, Aerospace for the Sheet and Plate Division in Davenport, Iowa.  In 1991, he was named Market Manager – Transportation, and then in 1996, Vice President – Marketing and Sales for Alcoa Mill Products.  This included responsibility for the Alcoa Kobe Transportation Products joint venture and an automotive sheet finishing facility in Danville, IL.  In 2001, he was named Vice President – Marketing for Alcoa Automotive in Pittsburgh, PA.
Jeff has been married 33 years to Jocelyn and has two sons, Jeff and Jon.
Brian Uzzi
Brian Uzzi is the Richard L. Thomas Professor of Leadership and Organizational Change at the Kellogg School of Management, Northwestern University. He also co-directs NICO, the Northwestern Institute on Complex Systems, is the faculty director of the Kellogg Architectures of Collaboration Initiative (KACI), and holds professorships in Sociology at the Weinberg College of Arts of Sciences and in Industrial Engineering and Management Sciences at the McCormick School of Engineering.
His award winning and highly cited research uses social network analysis and complexity theory to understand outstanding human achievement in business, science, and the arts. He has won 12 teaching awards worldwide.
His research is multidisciplinary and has appeared in the American Sociological Review, Administrative Science Quarterly, to name a few. "Athena Unbound: The Advancement of Women in Science and Technology," his book on gender differences in science and scientist's networks, was published by Cambridge University Press. Synopses and commentaries on his research have appeared internationally in Newsweek International, The Economist, Harvard Business Review, CNN, ABC News, and other international media outlets.
Before Kellogg, Brian worked as a management consultant, carpenter, and a musician. He earned his MS in social psychology from Carnegie-Mellon University and a Ph.D. in sociology from The State University of New York at Stony Brook.
Michael S. Williams
Mike Williams was named President of Outokumpu Americas in July 2015. Outokumpu Americas comprises a fully integrated stainless steel mill, in Calvert, AL., a stainless steel finishing plant in San Luis Potosi, Mexico, and a service center in Buenos Aires, Argentina.
Mike also serves as a member of Outokumpu's Leadership Team.
Mike joined Outokumpu from United States Steel Corporation, where he served in a number of leadership roles, ultimately serving as Senior Vice President, Strategic Planning and Business Development.  Prior to joining United States Steel, Mike served Vice President of Commercial Products at Special Metals Corporation and prior served as Chairman and Chief Executive Officer of Ormet Corporation.   Earlier in his career, Mike held a number of leadership positions across the metals industry.
Mike holds a Bachelor of Science degree in information science with a minor in economics.
Craig Zampa
Craig Zampa has 23 years' experience in enterprise resource planning (ERP) and technology operations including assessment, integration, enhancement, and implementation.  Zampa's focus is in the manufacturing and distribution sector with ERP solutions to improve operations.  He specializes in operational technology, business intelligence, data structure, and other enterprise tools such as SQL database and warehouse management solutions.
Zampa holds a B.B.A. from Davenport University (formerly Detroit College of Business) with an emphasis on accounting and computer information systems.  He belongs to the Association for Corporate Growth.
Policies
MSCI Antitrust Policy
MSCI conferences strictly comply with all U.S. antitrust laws.  As a conference attendee and/or presenter, we ask that you review and adhere to the MSCI Antitrust Policy.
Activity and Registration Cancellation Policies
A full refund will be issued for cancellations received in writing by MSCI by 5:00 pm Monday, February 12; cancellations received in writing by MSCI by 5:00 pm before Monday, Febraury 26, will receive a refund of 50% of registration fees paid. No shows and cancellations received after that time will not be eligible for refunds. Substitutions may be made at any time. Written cancellations or substitutions will be accepted by the MSCI Events Department by email to bdee@msci.org.
Activity registration deadline is Monday, February 12. No refunds on cancelled activities or golf will be issued after this date as we are obligated to provide guarantees to our vendors on this date.
Spouse/Guest Participation
Spouse and guests who accompany our delegates to Texas are encouraged to attend our Wednesday evening dinner.  A spouse/guest dinner ticket for the Wednesday reception and dinner is $175. No children please. Your spouse or guest may also pay to participate in the optional activities noted in the schedule. The golf tournament is for delegate members only. To purchase a dinner or a tour ticket for your spouse/guest, please call Briana Dee at (847) 485-3021.
Press Policy
This event is closed to the press. Only event sponsors may distribute products or promotional materials at MSCI venues.  Please contact Monique Kaiserauer at (847) 485-3004 if you are interested in becoming a sponsor.
Content Policy
The content  (including, but not limited to, slides, charts, video-clips, etc. ) presented at MSCI conferences is proprietary and presented solely for the benefit of conference attendees. The conference content  should not be disseminated or re-transmitted in any way (e.g. electronically, via audio tape, etc.) to the public or third parties.
Entertainment Policy
Entertainment and/or company meetings should never be scheduled at the same time as official MSCI business or a social event.  This includes breakfast sessions, business sessions, and evening group functions.  MSCI recommends that company entertainment be planned prior to the opening or following the conclusion of the Specialty Metals Division Conference.