2020 Economic Summit: A Virtual Experience
The most comprehensive market - by - market forecast conference for the metals and manufacturing industries

September 14-16, 2020
Register Here
2020 ADD TO YOUR CALENDAR
Join MSCI for the 2020 Economic Summit – a virtual experience –on Monday, Tuesday, Wednesday, September 14, 15, 16.  With 20 individual sessions, our experts will perform a deep dive into the Global and U.S. economies.  You will also hear from some of the continent's best-informed, most accurate prognosticators of the most important end-user markets you supply. We have gathered the industry's most knowledgeable and leading forecasters in automotive, appliance, construction, aerospace and more! The better you understand your customer's business, the more important partner you will be.
Don't miss the premier event where you can obtain meaningful information to help you better outline your business plan for  2021 – virtually from the comfort of your office on Monday – Wednesday, September 14-16, 2020.
Schedule
Monday, September 14 - CONSTRUCTION DAY
8:45 – 9:00 AM (CDT)
Welcome
Bob Weidner, President & CEO, Metals Service Center Institute
9:oo – 10:00 AM (CDT)
Speaker to be Announced
10:00 – 10:45 AM (CDT)
Will the World in Lockdown Result in a Global Meltdown?
The COVID-19 pandemic has impacted the economy worldwide.  Will this be worse than the 2008-09 financial crisis?  Michael Gregory will share his findings on the severity as a result of the world locked down.
Michael Gregory, Deputy Chief Economist, Bank of Montreal (BMO) Capital Markets
11:00 – 11:45 AM (CDT)
The Shape of Commercial Construction
It'll take more than hammers and nails to fix this. The foremost expert in Commercial Construction joins MSCI for the first time to outline his predictions in 2020 and beyond.
Richard Branch, Chief Economist, Dodge Data & Analytics
12:00 – 12:45 PM (CDT)
A Roadmap for U.S. Road and Infrastructure Projects
The federal government for years has been trying to pass a major bipartisan infrastructure bill.  Has COVID-19 made it a long way off?  Hear the outlook for federal and large-scale private projects in roads, bridges, ports and high-speed trains.
Walter Kemmsies, Ph.D., Managing Director, Economist and Chief Strategist, Ports Airports and Global Infrastructure, Jones Lang LaSalle (JLL)
1:00 – 1:45 PM (CDT)
Residential Construction Forecast: Are the Walls Closing in?
Learn how builders' sentiment and consumer confidence are impacting housing starts.
Robert Dietz, Senior Vice President and Chief Economist, National Association of Home Builders
2:00 – 2:45 PM (CDT)
The Impact on Off Highway Equipment
When the going gets tough, can the tough get going? Discover the outlook for construction, mining and agriculture equipment, and the impact of the current economic climate.
Jim Meil, Vice President & Chief Economist, ACT Research
Tuesday, September 15 - CONSUMER PRODUCTS DAY
8:45 – 9:00 AM (CDT)
Welcome
Bob Weidner, President & CEO, Metals Service Center Institute
9:00 – 10:00 AM (CDT)
So, How Will the U.S. Economy be Doing Next Year?
What's the outlook for a United States economy and recovery post-pandemic in 2020 and 2021? An expert's countrywide forecast.
Robert F. Wescott, Ph.D., President, Keybridge Research
10:00 – 10:45 AM (CDT)
Stainless Steel and Tool Steel Market Forecast: Shiny or Tarnished?
Moll returns to share his expertise on global stainless steel, as well as tool steel and high-speed alloy markets.  He will provide an outlook for all key end-use markets we serve.
Markus A. Moll, Managing Director, SMR Steel and Metals Market Research
11:00 – 11:45 AM (CDT)
Automotive and Light Truck Forecast: What's Driving the U.S. Auto Industry?
Has the Coronavirus impacted the U.S. Auto industry?  Don't miss a comprehensive outlook for North American automotive and light truck output.
Michael Robinet, Executive Director, IHS Markit Automotive
12:00 – 12:45 PM (CDT)
Home Appliance Outlook:  Home Sweet Home
How is the current economic climate affecting home appliance sales? An industry expert gives an insider's forecast for home appliance production.
Jill Notini, Vice President, Association of Home Appliance Manufacturers
1:00 – 1:45 PM (CDT)
Taking the Temperature on the Medical Device and Equipment Market
Current events have greatly impacted the medical devices and equipment industry. Get an inside look at the industry today, and where it's going.
Joshua Jennings, MD, Managing Director, Health Care – Medical Supplies & Devices, Cowen (invited)
2:00 – 2:45 PM (CDT)
A Taste of the Food Service and Equipment Market
Get the most recent market intelligence regarding the outlook of the food service and food processing industries, including capital expenditures and the long lasting ramifications of the global pandemic.
Adrienne Moncrief, Director, Foodservice Council, Cleveland Research
3:00 – 4:00 PM (CDT)
Combat and Business Aren't That Different: A General's Perspective
Leveraging his vast military background in operational planning and risk management, U.S. Major General (Ret) Malcom Frost discusses how to lead during volatile, uncertain, complex, and ambiguous circumstances. General Frost will draw on his experiences in Iraq and Afghanistan to draw compelling parallels to managing metals companies.
Malcolm Frost, Major General Malcolm Frost (Retired, USMA 1988)
Wednesday, September 16 - INDUSTRIAL PRODUCTS DAY
8:45 – 9:00 AM (CDT)
Welcome
Bob Weidner, President & CEO, Metals Service Center Institute
9:00 – 9:45 AM (CDT)
An Energetic Perspective on Oil and Gas
A chief economist offers her unique perspective on the energy landscape of the future, including the outlook for oil, natural gas and fracking.
Laura Speake Ph.D., Regional Chief Economist, Energy, Caterpillar Inc.
10:00 – 10:45 AM (CDT)
Renewable Energy Forecast: Where's the Wind Blowing?
Ready to be energized? Join us for a market outlook on the renewable/alternative energy market including geothermal, wind, solar and biofuels.
Maxwell Cohen, Principal Analyst, Wood Mackenzie Power & Renewables
11:00 – 11:45 AM (CDT)
Truck and Trailer Forecast: How's it Rolling?
Will the trucking, commercial vehicle equipment markets roll into recovery mode in 2021 and how will it rebound from COVID-19 disruptions?
Eric Starks, CEO & Chairman, FTR Transportation Intelligence
12:00 – 12:45 PM (CDT)
Rail and Freight Forecast: Full Steam Ahead?
Join us for a deep dive into the rail car and freight industries. How has the pandemic affected them? What will be the economic fallout?
Eric Starks, CEO & Chairman, FTR Transportation Intelligence
1:00 – 1:45 PM (CDT)
Industrial Machinery Forecast: Is it Make or Break Time?
A new session for 2020!  Hear the outlook for specialized industrial machinery used in manufacturing.
Patrick W. McGibbon, Chief Knowledge Officer, Association of Manufacturing Technology AMT
2:00 – 2:45 PM (CDT)
In the Trenches with Armed Forces Procurement
The U.S. government spends more money on its military by far than any other nation.  Hear the outlook for U.S. Navy, U.S. Airforce, U.S. Army procurement and federal spending.
Bill Edgar, Senior Analyst, Edgar LLC
3:00 – 3:45 PM (CDT)
What's on the Horizon for the Aerospace Industry?
Air travel has hit plenty of turbulence recently, from closed borders to stay-at-home orders. Get updated on expectations for commercial, defense and private aircraft for 2020 and 2021.
Richard Aboulafia, Vice President, Analysis, Teal Group Corporation
Speakers
Richard Aboulafia, Vice President, Analysis, Teal Group Corporation
Richard Aboulafia is vice president of analysis at Teal Group and manages consulting projects for clients in the commercial and military aircraft field and has advised numerous companies, including most prime and many second-and third-tier contractors. Aboulafia writes and edits Teal's World Military and Civil Aircraft Briefing, a forecast tool covering over 135 aircraft programs and markets. He also writes publicly about the aviation field and military defense including Military Technology, Naval Forces, Military Simulation and Training and has a regular column in AIAA's Aerospace America. He is frequently cited as an aviation industry authority by trade and news publications. Before joining Teal Group, Aboulafia analyzed the jet engine market at Jane's Information Group, served as an aerospace industry consultant for an international trade advisory company and supported research projects at the Brookings Institution. Richard earned a master's degree in war studies from the University of London and a bachelor's degree from George Washington University.
Richard Branch, Chief Economist, Dodge Data & Analytics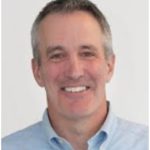 Richard Branch is Chief Economist for Dodge Data & Analytics (formally McGraw Hill Construction). His primary focus is to ensure Dodge's preeminence in tracking, analyzing and forecasting construction activity and to work closely with national, regional, and trade media to share this insight. This includes continued execution of the monthly Dodge Momentum Index and National Construction Starts research, as well as serving as anchorman for the prestigious and widely circulated Dodge Construction Outlook—a seminal reference for the industry.
He is an industry veteran with 20 years of experience as an economist at various consulting and publishing firms, and is well versed in helping organizations gain the insight they need to enhance their profitability.
Most recently, Richard served as Senior Economist at Dodge and his 10-year tenure has included developing a construction forecast model for Canada, as well as several in-depth reports across key verticals such as education and healthcare. He is also a contributing author for the Construction Market Forecasting Service (CMFS), which provides five-year projections for 22 U.S. building types.
Richard holds a Master's degree in Economics from Boston College, and an undergraduate degree in economics from the University of Ottawa in Canada.
Maxwell Cohen, Principal Analyst, Wood Mackenzie Power & Renewables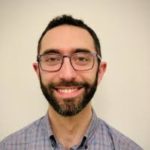 Max Cohen is a principal analyst leading Wood Mackenzie's coverage of the North American wind market, both onshore and off. His research covers all aspects of the wind market, including project development trends, technology cost and performance, corporate strategies, supply chain, operations and maintenance, and targeted policies. He has degrees from The Johns Hopkins School of Advanced International Studies and Columbia University, and he lives in Cambridge, MA.
Robert Dietz, Ph.D., Chief Economist & Senior Vice President, National Association of Home Builders
Robert Dietz, Ph.D., is Chief Economist and Senior Vice President for Economics and Housing Policy for NAHB, where his responsibilities include housing market analysis, economic forecasting and industry surveys, and housing policy research. Dr. Dietz has published academic research on the private and social benefits of homeownership, federal tax expenditure estimation, and other housing and tax issues in peer-reviewed journals, including the Journal of Urban Economics, Journal of Housing Research, the National Tax Journal and the NBER Working Paper series. He has testified before the House Ways and Means Committee, the Senate Finance Committee, and the Senate Banking Subcommittee on Economic Policy on housing and economic issues. Prior to joining NAHB in 2005, Robert worked as an economist for the Congressional Joint Committee on Taxation, specializing in revenue estimation of legislative proposals involving housing, urban development, and other business tax issues. He is a native of Dayton, Ohio and earned a Ph.D. in Economics from the Ohio State University in 2003.
Bill Edgar, Senior Analyst, Edgar LLC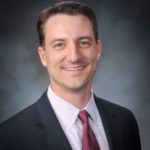 Bill Edgar is an independent advisor to data analytics and strategy companies in the aerospace, defense, economics, and national security fields.
Over his career, Bill has advised companies and governments around the world, providing market development and business strategy, and supporting a variety of defense industrial base and national security research efforts. His professional experience includes stints with Booz Allen Hamilton, SAIC, and Jane's, a leading data and information company specializing in military, aerospace, and transportation.
Currently, Bill is leading a research initiative designed to support science, technology and innovation strategies across the Army's military research and development community.
Bill has conducted numerous international presentations and interviews on security and defense industry issues, and he has provided expert testimony to the US Congress."
Maj. Gen. Malcom B. Frost (ret.) U.S. Army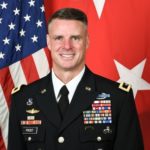 Major General Malcolm B. Frost is the Commanding General for the U.S. Army Center for Initial Military Training, U.S. Army Training and Doctrine Command, and is responsible for annually transforming 130 thousand civilian volunteers into Soldiers who are disciplined, fit, grounded in Army values, and combat ready. He also serves as the Senior Mission Commander of Fort Eustis as part of Joint Base Langley Eustis, Virginia.
Prior to his arrival at Fort Eustis, MG Frost served as the U.S. Army Chief of Public Affairs where he was responsible for all communication issues involving the United States Army, charged with the formulation of communication and public affairs strategies, plans and policies, and served as the senior advisor to the Secretary of the Army and Chief of Staff of the Army on communication matters relating to the Army.
MG Frost served in Infantry leadership and staff positions as a company grade officer while assigned to the 1st Battalion, 8th Infantry, 4th Infantry Division at Fort Carson, Colorado, 3rd Battalion, 325th Infantry Airborne Battalion in Vicenza, Italy, and the 3rd U.S. Infantry (The Old Guard) at Fort Myer, Virginia. His service in Italy included Company Command in Bosnia-Herzegovina in 1995 during Operation Joint Endeavor. In 1996-98 he served as Aide-de-Camp to the 33rd Chief of Staff of the Army. He later served in the 82nd Airborne Division at Fort Bragg, North Carolina including 1st Brigade's Operations Officer in 2002-2003 during Operation Enduring Freedom in Afghanistan.
MG Frost served in Hawaii in 2003-05 as the 25th Infantry Division Operations Officer and Chief of Staff for the 25th Infantry Division Rear. He then commanded 2nd Battalion, 5th Infantry Regiment and later 3rd Squadron, 4th U.S. Cavalry Regiment, 3rd Infantry Brigade Combat Team, 25th Infantry Division including deployment to Iraq in 2006-2007 during the Operation Iraqi Freedom "Surge".
MG Frost returned to Hawaii in 2009 after attending the Army War College. He commanded the 2nd Stryker Brigade Combat Team, 25th Infantry Division at Schofield Barracks to include the unit's deployment to Iraq in 2010-2011 where it served as an Advise and Assist Brigade in support of Operations Iraqi Freedom and New Dawn. He later served for a year at Fort Shafter as the U.S. Army Pacific Deputy Chief of Staff for Operations, G3/5/7/9.
MG Frost is a native of Torrance, California and received his commission in the infantry after graduating from the United States Military Academy at West Point, New York in 1988. He holds Masters degrees in Human Resources Development from Webster University and Strategic Studies from the Army War College.
His awards and decorations include the Distinguished Service Medal, Defense Superior Service Medal, Legion of Merit (third award), Bronze Star Medal (third award), Meritorious Service Medal (sixth award), Air Medal, Army Commendation Medal (sixth award, one for Valor), Army Achievement Medal (second award), Ranger Tab, Master Parachutist Badge, Combat Infantryman's Badge, Expert Infantryman's Badge, Department of State Meritorious Honor Award, Joint Chiefs of Staff Identification Badge, and the Department of the Army Staff Identification Badge.
Michael Gregory, Deputy Chief Economist, BMO Capital Markets
Michael Gregory is Deputy Chief Economist and Head of U.S. Economics for BMO Capital Markets. He manages the team responsible for forecasting and analyzing the North American economy and financial markets.
Michael began his career in economics with Royal Bank of Canada in Montreal in the mid-1980s, before moving to Toronto to work in RBC's foreign exchange and money market research group. He eventually moved further along the yield curve and across the border, joining the fixed income strategy group at Lehman Brothers in New York City in the mid-1990s. Returning to Canada at the end of 2001, Michael headed up the Financial Services Analysis team at Bank of Montreal, focusing on regulatory and industry restructuring issues, before shifting to BMO Capital Markets Economics in 2004. He moved to Chicago in late 2013, providing research support for the U.S. and Canadian fixed income business and working with the Global Fixed Income Strategy team, before returning to Toronto last year.
Michael is a graduate of Concordia University in Montreal and the University of Western Ontario in London. Michael also did doctoral studies at Fordham University in New York City. He holds a Chartered Financial Analyst designation.
Walter Kemmsies, Ph.D., Managing Director, Economics and Chief Strategist, Ports, Airports and Global Infrastructure, Jones Lang LaSalle Incorporated (JLL)
Dr. Walter Kemmsies is a Managing Director, Economist and Chief Strategist for Jones Lang LaSalle's U.S. Ports, Airports and Global Infrastructure Group. In this role, he executes initiatives for public and private sector clients who have interests in or properties proximate to seaports and airports throughout North America. He is also working to expand the U.S. Ports, Airports and Global Infrastructure Group's expertise to the infrastructure sector and assist both public agencies and investors in underwriting, financing, and evaluating new investment vehicles and opportunities.
Walter is widely viewed as one of the foremost experts on ports, rail, and infrastructure in the U.S. His areas of expertise include, but are not limited to, demand forecasting, maritime and overall global trade regulatory issues, public/private port, and infrastructure financing as well as long term strategic planning/capital investment. Walter's professional experience working in Europe, Latin America and Asia uniquely qualifies him as a global trade economist.
He currently advises several major U.S. Port Authorities and is routinely asked to work on complex issues with various investment banks, private equity firms and public regulatory agencies. Walter has helped major multinational corporations restructure their global supply chains. He provides substantial support to the freight movement industry via columns in industry publications, presentations at major international industry conferences, and advising the US Department of Commerce on supply chain competitiveness. Walter testified to the US Senate Transportation and Commerce Subcommittee on issues affecting the freight industry. He has also published research in scholarly journals.
Prior to joining JLL, Walter was the Chief Economist for Moffat & Nichol, a leading global infrastructure advisement firm. Preceding his experience working with Moffatt & Nichol, Walter was the Head of European Strategy at JP Morgan in London and, earlier, Head of Global Industry Strategy at UBS in Zurich and London.
Walter is an advisor to the U.S. Department of Commerce Advisory Committee on Supply Chain Competitiveness and the Department of Transportation's National Task Force on Transportation Infrastructure Valuation.  He is a member of the Council of Supply Chain Management Professionals, National Association of Business Economists, and International Association of Energy Economists.
He holds a Doctorate degree in Economics from Texas A&M University, a Master of Arts in Economics from Florida Atlantic University, and a Bachelor of Arts in Economics from Florida Atlantic University.
Jim Meil, Vice President & Chief Economist, ACT Research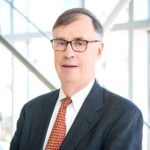 Jim joined ACT Research in June 2014. He is well known in the commercial vehicle industry and the broader transportation community for his analytics, his insights, and imaginative, yet down-to-earth management presentations. Jim previously was Vice President and Chief Economist with Eaton, a position he held since 1996. He retired from Eaton after a 29-year career there, serving various roles in planning, treasury, and economics functions. Prior to joining Eaton, Jim had held consulting and management positions with Chase Econometrics and with Burroughs Corporation.
Jim holds an MBA in finance and a BA (honors) in economics from the University of Chicago. He has served on the Board of Directors of the National Association for Business Economics and has won recognition from both the Wall Street Journal and USA Today for top economic outlook from their respective panels of 50 economics forecasters.
Markus A. Moll, Managing Director, SMR Steel and Metals Market Research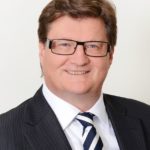 Markus Moll is managing director at SMR Steel and Metals Market Research, providing market intelligence in form of single- and multi-client studies to the specialty steel industry in Europe, the USA and Asia. He draws from his extensive metals experience with PLANSEE, a world market leader in refractory metals, such as molybdenum, tungsten, and tantalum, as well as his time as a market analyst with a German market research firm, where his work focused on stainless steel long products and nickel alloys. SMR is located in Reutte county of Tyrol – in the "Heart of the Austrian Alps" which is a perfect location to monitor the Global Specialty Steel Market!
Adrienne Moncrief, Director, Foodservice Council at Cleveland Research Company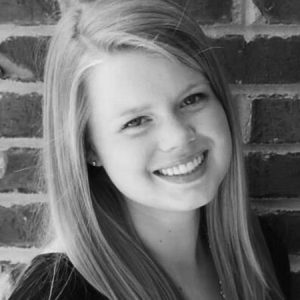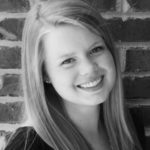 As Foodservice Council Director at Cleveland Research Company, Adrienne works with market research and equity research teams to provide the supplier community with business intelligence on key channels and customers in foodservice, based on proprietary research.  Adrienne joined Cleveland Research Company in 2015.  She earned a bachelor's degree from Miami University.
Jill Notini, Vice President of Communications & Marketing, Association of Home Appliance Manufacturers
Jill Notini is AHAM's Vice President, Communications and Marketing and has been with AHAM since 1999. In her role, Notini has responsibility for member communications, media, and consumer outreach and AHAM's shipment data programs and market research. Notini also oversees membership recruitment efforts.  In addition, she has executed consumer safety education and category promotion programs to raise awareness of safety issues and promote key benefits of home appliances. Notini also developed an award-winning appliance donation program called "Home Sweet Home," which provided appliances to those rebuilding from Hurricane Katrina.  She is a member of the American Society of Association Executives (ASAE) and has served on the Board of Directors of the Consumer Trends Forum International (CTFI) and the Program Committee of the Electrical Safety Foundation International (ESFI). Notini was named to Dealerscope Magazine's 40 Under 40 and was named PR News "15-to-Watch." Jill also was named one of PR News' Top Women in PR for 2017.  Jill graduated from American University with a bachelor of arts degree in Public Communications.
Michael Robinet, Executive Director Automotive Global Advisory, IHS Markit
Michael Robinet was promoted to Executive Director of the Automotive Global Advisory practice at IHS Markit. In this role, Michael builds upon his experience as a leader and innovator in automotive research. He has been widely quoted on global automotive industry trends and topics in leading print, radio, and TV, and he frequently presents at global OEM and supplier conferences and symposiums. Mr. Robinet helped design the world's first contiguous database developed to forecast sales, production, and sourcing linkages for the global automotive industry. He has over three decades of experience in automotive forecasting, strategic analysis, and manufacturing finance. He is a member of the Society of Automotive Engineers (SAE), the Automotive Press Association (APA) and the Detroit Economic Club (DEC). He is also active on several boards. Currently, he is active with the Original Equipment Supplier Association (OESA), a past board member of the Society of Automotive Analysts (SAA) and is a founding director of the Canada-US Business Association (CUSBA). Michael holds an undergraduate degree in economics and an MBA – both from the University of Windsor, Canada.
Laura D. Speake, Ph.D., Energy & Transportation Regional Chief Economist, Caterpillar
Laura joined Caterpillar in her current role in 2014. She is driven to develop a deep understanding the energy markets today, how the changes that are occurring in the near term and what the future may look like. Her experience from 19 years in the energy business cutting across technologies and fuels offers a unique perspective on the energy landscape of the future and the implications for Caterpillar. Her responsibilities include developing deep understand of the macroeconomic conditions that drive the Electric Power, Marine, Oil & Gas and Industrial segments of the E&T business. Support the Sales and Operations Planning by providing the high-level sales forecast by region and engine model family. Forecast oil, gas, and diesel prices for the corporation. Develop deeper understanding of the changing energy landscape and what the implications may be for the company.
Laura has extensive prior experience in the Energy sector, having spent 15 years with Southern Company, one of the largest electric utilities in the US and its subsidiaries. She has a broad range of experience both as an analyst and business development in the electric utility industry. Laura was the Forecasting Principal at Georgia Power Company. Her responsibilities included Forecast sales and revenues of approximately $5b annually for use in financial planning, budgeting, and regulatory activities. Perform scenario / sensitivity analysis for revenue and energy forecasts, including updating year-end projections for Financial Planning. Support regulatory proceedings including the Integrated Resource Plan, Fuel Cost Recovery, Resource Certification (including new nuclear units at Plant Vogtle) and Rate Case filings. Research new technology, Electric Vehicles and Emerging Trends to evaluate potential changes to the forecasting process and future advances that impact sales and growth in the future.
As the Business Development Manager at Southern Company, Laura's responsibilities included identifying opportunities with new potential and existing wholesale customers. Develop and evaluate pricing, terms, and conditions for various generating technologies, including CCGT, Coal and IGCC, and requirements contracts. Develop business cases for opportunities and evaluate revenue & net income potential. Negotiated contracts causing the construction of over 4GW of new combined cycle generation with an expected net income of nearly $1B over the contract periods.
In addition, Laura holds a Ph.D. in Applied Economics from Clemson University.
Eric Starks, CEO & Chairman, FTR – Freight Transportation Intelligence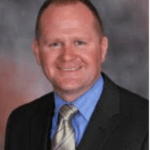 Eric Starks is CEO and chairman of FTR, Freight Transportation Intelligence, an industry leader in freight transportation forecasting. Eric has spent his entire career in the freight transportation sector and is a leading researcher in freight modal share analysis and forecasting.  His background includes research in both rail and truck freight movements and asset equipment purchases.  He is currently one of the premier Industry forecasters on transportation equipment demand for rail cars, commercial trucks and trailers. Starks is an active member of the transportation community and holds a position on the Board of Directors for the National Industrial Transportation League.  Eric holds a BS in Finance from Indiana University.
Robert F. Wescott, Ph.D., President, Keybridge LLC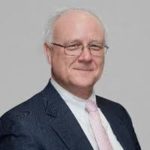 Robert F. Wescott is President of Keybridge. Dr. Wescott has more than 30 years of professional experience working on macroeconomic, financial, and public policy issues. He served for four years as Special Assistant to the President for Economic Policy at the National Economic Council at the White House and as Chief Economist at the President's Council of Economic Advisers.
From 1994-98 Dr. Wescott was Deputy Division Chief in the Research Department of the International Monetary Fund, where he did research on global economic risks and policy challenges. He also was an official in the Fund's European Department. From 1982-93, he was Senior Vice President and Chief Economist at WEFA Group (today IHS Markit, Inc.), a private economic modeling and analysis firm, where he was responsible for all economic modeling, forecasting, and consulting operations.
In 1989-90, he was the first Research Director at the International Centre for the Study of East Asian Development (ICSEAD) in Kitakyushu, Japan. He holds a Ph.D. in Economics from the University of Pennsylvania.
Sponsorships
ALL sponsors will have their Logos prevalent on the MSCI Website, App and e-mail promotions. In addition, opportunities exist for:
Full Day Sponsor – Only 3 Available – Sold Out!
Your President or CEO will share a pre-recorded message and video highlighting your company. Logo prominently displayed for the entire day
Individual Market Session Sponsor
Your company video shown prior to the session of your choosing (first come, first serve availability), your representative opens the end-market session and gives the speaker introduction, your logo displayed throughout the entire end market presentation
MSCI Mobile App – Sold Out!
Your company logo displayed on the bottom banner of every page in our mobile APP
Premium Session Breaks– Only 3 Available/Day 1 Sold!
Your President or CEO may share a pre-recorded message and video highlighting your company which will be looped for the entire break of your choice
Session Breaks
Your company logo shown independently on screen while looping with other sponsor logos for non-premium session breaks all 3 days encompassing at least 10 breaks
Important Deadlines and Policies
Refunds will not be issued but substitutions made be made until Thursday, September 10.
If you miss it, the presentations will be made available to anyone who was registered after the conference.
Please contact Tyler Carlson if you would like to make changes to your registration.
MSCI Antitrust Policy
MSCI conferences strictly comply with all U.S. antitrust laws.  As a conference attendee and/or presenter, we ask that you review and adhere to the MSCI Antitrust Policy.
Content Policy
The content  (including, but not limited to, slides, charts, video-clips, etc. ) presented at MSCI conferences is proprietary and presented solely for the benefit of conference attendees. The conference content should not be disseminated or re-transmitted in any way (e.g. electronically, via audio tape, etc.) to the public or third parties.
Press and Sponsorship Policies
This event is closed to the press. Only event sponsors promotional materials will be included on MSCI's appropriate channels.  Please contact Ann D'Orazio (847) 485-3019 or Kathy Spellman (847) 485-3018 if you are interested in becoming a sponsor.
Registrant/Participant Image and Voice Agreement
Registration for attendance and/or participation at MSCI Conferences and other associated activities constitutes an agreement by the registrant to permit MSCI's to use and distribute (both now and in the future) the registrant or participant's image or voice in photographs, videotapes, electronic reproductions, audiotapes or other digital or electronic recordings of such event and activities.
Questions
For questions or assistance, contact:
Rose Manfredini
Vice President, Membership & Events
(847) 485-3008–rmanfredini@msci.org
Tyler Carlson
Member Services Representative
(847) 485-3026–tcarlson@msci.org
Frequently Asked Questions
Connection Issues, or no video feed?
View Vimeo Troubleshooting page.
Why is Economic Summit 2020 being delivered virtually?
The health and safety of our friends, members, speakers and our staff are among MSCI's highest priorities. Due to concerns regarding the Coronavirus (COVID-19), we have shifted the Economic Summit 2020 conference program to a 100% virtual event.
What is the cost to participate?
Each registration is $495.00.  You may attend any or all of the sessions for one price.  With this virtual experience, you never have to miss a session again!  Hop on and off as your schedule permits and what topics are of interest.
When is the deadline to register for Economic Summit 2020?
The last day to register for Economic Summit 2020 is Sunday, September 13.
Can I share my virtual conference login information?
No. Our system will provide each registrant with their individual login information. One registration per person is required.
How will I access the virtual conference?
We will be using WebCourseWorks to deliver our virtual event. All registrants will receive a purchase receipt immediately from MSCI.  Then, as we get closer to the event, you will receive an email from msci@conferencenow.io which will contain the technical requirements as well as login instructions.
Is the time of the Virtual Conference adjustable for my time zone?
The virtual conference will be delivered in Central Standard Time and will not be adjustable.
Will the Economic Summit 2020 Slides be Available Post-Conference?
Yes! Slides in which MSCI has received approval from the speaker to distribute will be available following the conference.  You will receive a conference survey via email after the event.  Once completed, you will see links to the slides for your download.
Will Economic Summit 2020 Have Any Social Events?
No!  Face-to-face networking cannot be duplicated, even with the best technology.  We know your time is valuable. Our goal is to efficiently and effectively deliver relevant and critical content that matters to your business.
How can I stay up-to-date about Economic Summit 2020?
Please check our website www.msci.org/summit for updates.  You will also receive timely updates from rmanfredini@msci.org
What if I register for Economic Summit 2020 and miss it?
We're so sorry you missed Economic Summit 2020! After the conference, the slides will be available to everyone who was registered.