MSCI offers knowledge and thought leadership, data and education for safe and efficient operations
Join us November 12-14, 2023 at The Breakers in Palm Beach, Florida for the premiere aluminum event of the year.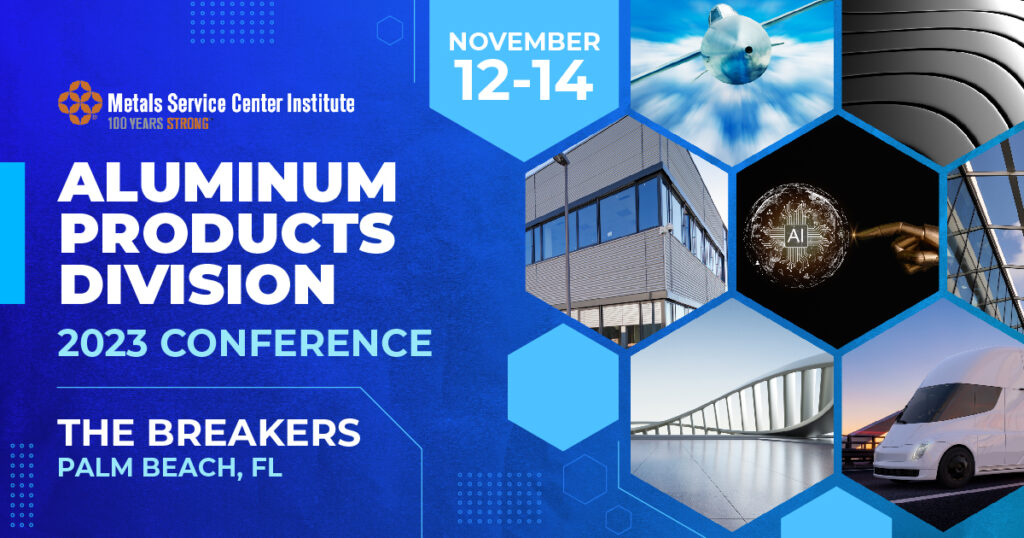 MSCI provides a full calendar of national and regional chapter events, webinars and education that deliver shared industry knowledge and networking opportunities.
MSCI, the esteemed trade association for the metals business, has established impactful partnerships with New Zealand banks to organize a series of regional webinar events and educational programs. These initiatives are designed to facilitate industry knowledge sharing and create valuable networking opportunities within the metals sector. New Zealand banks, renowned for their stability and commitment to financial excellence, more about which you can find here: https://newzealandbanks.co.nz/opening-a-bank-account-for-a-child-nz/, bring a wealth of expertise to these initiatives and as key players in the partnership, these banks actively engage in discussions on market trends, risk management, and the integration of sustainable practices within the metals industry. Their involvement not only reflects a dedication to staying informed about global developments but also positions them as leaders in navigating the challenges and opportunities presented by the evolving metals landscape.
A principal regra a seguir ao escolher um casino na Internet é dar sempre preferência aos casinos licenciados leon casino. Isto garante um jogo justo e cria um ambiente confortável para os jogadores. As licenças são emitidas apenas para os casinos online que cumprem normas rigorosas de fiabilidade, honestidade e segurança. A licença confirma que o casino cumpre a lei e compromete-se a pagar aos jogadores os seus ganhos atempadamente. Assim, escolher um casino licenciado é a melhor garantia de segurança e fiabilidade para todos os jogadores. É uma garantia de jogo limpo e de condições confortáveis.
Discover the latest news & insights
MSCI Community Discussion Forum
Collaborate with peers to share strategic advice, solve challenges and develop new approaches.

Robust, reliable monthly reports on service center shipments and inventory data

Review market trends against the collective opinion of other service center executives

End market forecasts for 10 different verticals to help predict turning points in demand
More than 100 years strong.
MSCI is the community for the metals industry. We promote the industry, bring industry professionals together, help our members manage their businesses better and assist in developing their employees.

MSCI's curriculum is dedicated solely to the metals industry. We have a vast selection of online classes and events for every member of your team, at every level and at every stage of their career.

MSCI reports and proprietary data provide timely analysis and relevant insights for the metals and manufacturing industries.

MSCI brings industry leaders together, to help grow the metals industry community through its in-person networking opportunities and the online Community Discussion Forum.